Animal activists plan rodeo demonstration
Author

Section

Publish Date

Friday, 1 January 2016, 10:13AM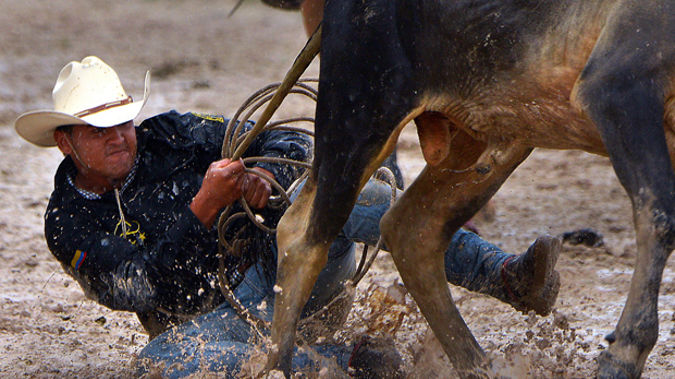 Stop the bullying.
That's the cry from animal rights activists who are set to demonstrate outside the Warkworth Rodeo, north of Auckland, today.
Activists said they'll be outside holding up large images showing animal cruelty documented at rodeos across New Zealand.
Direct Animal Action spokesperson Kathleen Lafferty said rodeos are legalised cruelty, and animal suffering at rodeos is the norm.
She wants the government to implement a nationwide ban on rodeos.
Lafferty said it's an embarrassment a ban hasn't been done already, given parts of the United States are now banning them.