Anger over 'no fees' real estate deal: 'I feel really stupid'
Author

Publish Date

Sat, 8 Jul 2017, 12:02PM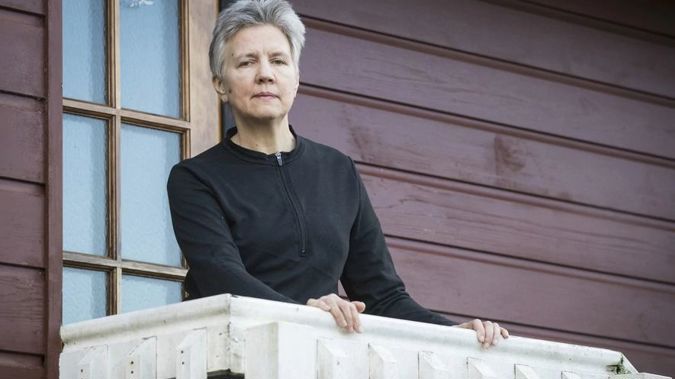 Anger over 'no fees' real estate deal: 'I feel really stupid'
Author

Publish Date

Sat, 8 Jul 2017, 12:02PM
A 'no commission' house buying company has been referred to the commerce watchdog amid claims it changed a sales contract when buying a disabled woman's home for significantly below market value.
Pamela Baucke, 61, sold her three-bedroom Massey property privately to PropertyWise Ltd after she answered an online advertisement promising a free assessment and 'fair offer'.
The long-term ACC claimant and former social worker suffers from a traumatic brain injury and short-term memory loss following a car accident in 1983 which left her in a coma for nine weeks.
She signed away her house for $515,000 without receiving independent legal advice when buying consultant Peter Lee visited her on May 25.
Several estimates viewed by the Weekend Herald put the Garton Drive property's actual worth at between $630,000 and $765,000.
But Lee says he acted ethically and within the law and that he got a registered valuation at $580,000.
Baucke, who has no immediate family apart from her cat, Ebony, has until July 25 to vacate her house.
She has now engaged lawyers who are trying to cancel the agreement and have referred the case to the Commerce Commission and Real Estate Agents Authority.
Baucke can no longer afford to buy in Auckland and is unsure where she will live. She says she "feels really stupid" after the deal.
The case follows that of cancer sufferer Sarah Ewe, who sold her house to Lee without receiving legal advice when he called at her Mangere property with a basket of food in November.
Lee abandoned the sales contract after publicity in the Weekend Herald amid claims that he had taken advantage of the widowed pensioner to secure a bargain.
But he is refusing to backdown over Baucke's house, and denies acting unethically or outside the law.
There are now calls for authorities to crack down on 'no fees' house buying companies, which don't use licensed real estate agents and operate largely free from regulation.
Labour's consumer affairs spokesman Michael Wood called on enforcement agencies to shut Lee down.
He said there were some agents "emboldened by the market frenzy" and there was not enough action by Government or authorities to stop it.
Baucke's legal executive Donna Kitchener said her firm Bay Law Office had now alerted authorities and written to Lee's solicitors.
Kitchener said they had also contacted police because the sale and purchase agreement forwarded to them by Lee's solicitors appeared to have been changed from the original copy held by Baucke.
Handwritten clauses stipulating that Lee must find Baucke somewhere else to live were no longer in the contract.
However police said they would need proof that Lee benefited financially to investigate.
Kitchener said her client was devastated.
"We feel she was pressured into the sale. She did not receive a valuation, agent's appraisal or any legal advice.
"She is a very vulnerable person with no family in Auckland. She misplaced her trust.
"I have serious concerns that this may happen again."
Lee refused to comment and hung up when the Weekend Herald called. But in a written statement he denied taking advantage of Baucke, maintaining he had acted "ethically and within the law".
Baucke had expressed an urgency to sell and wanted to avoid commission fees, he said.
She was also aware the market was changing, with falling values and slowing winter sales.
Lee said his company obtained a registered valuation for the property of $580,000.
"The $65,000 difference is not unreasonable given that a quick sale was sought, in a declining market, and when no commission and marketing fees are involved. By selling the property directly to PropertyWise Ms Baucke avoided commission and marketing fees of approximately $25,000-$30,000."
Lee added there was no basis to claims the sale and purchase agreement had been "tampered with" after it was signed.
"The only difference in the agreements is that one of the copies had some proposed additional hand-written terms that the parties deleted, with the deletion being initialed by both parties. The other agreement did not include the deleted term and was signed and initialed by both parties."
He admitted being aware of Baucke's brain injury but said she was "competent, experienced and able to manage the sale of her property".
Settlement would occur on July 25 as scheduled.
Baucke told the Weekend Herald she emailed Lee after seeing his ad on realestate.co.nz.
He responded boasting that his company's reputation was "second to none", priding itself on being "fair to sellers".
The response cited a Consumer Magazine study which it said found people "get a better price, and have a better experience" when selling privately.
Consumer Affairs Minister Jacqui Dean said she was concerned that vulnerable homeowners were potentially being targeted by unfair practices.
Community and government services were available for anyone who needed "advice from a trusted source".
"Robust systems" were also in place to protect consumers, she said. Complaints could be made to the Commerce Commission or police.