Al Noor slams Hollywood dramatisation of Christchurch mosque attacks
Author

Publish Date

Wed, 15 May 2019, 2:24PM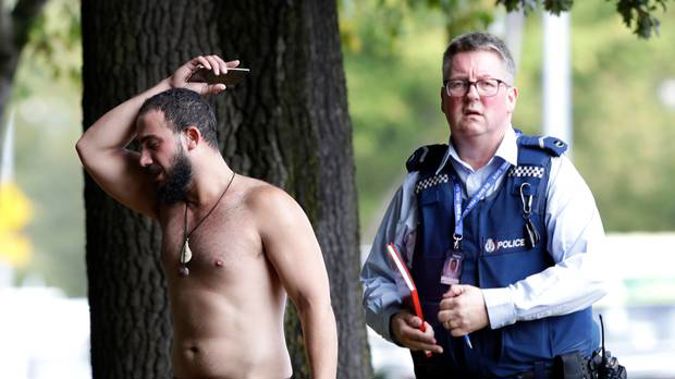 Al Noor slams Hollywood dramatisation of Christchurch mosque attacks
Author

Publish Date

Wed, 15 May 2019, 2:24PM
Talk of a Hollywood dramatisation of the Christchurch terror attack has been slammed by Al Noor Mosque and a top New Zealand director.
Director Moez Masoud today unveiled plans to make a movie about the mosque shootings that claimed 51 lives on March 15.
The Egyptian writer-director-producer had stated his intention to make the film just nine days after the mosque attacks.
Hollywood newspaper Variety reported that the film's tentative title is Hello Brother – the words spoken to the accused gunman as he entered the Al Noor Mosque and began shooting.
Film crew members had already visited Christchurch to meet officials and families of the victims of the shooting, as well as survivors and their families.
Rick Castaneda, who co-wrote the script with Masoud, arrived in Christchurch on Monday.
He has already spoken with Imam Gamal Fouda, leader of the Al Noor Masjid, and survivor of the attacks.
When contacted by the Herald yesterday, Fouda refused to talk about the possible movie.
Castaneda has also met with Linwood Mosque Imam Alabi Lateef Zirullah, who also survived the shooting at his mosque where seven worshippers were gunned down during Friday prayer.
Castaneda was coy about the project when approached by the Herald.
He said he was in Christchurch for a fortnight and trying to meet as many people as possible.
Castaneda confirmed it would be a dramatised movie, which he hoped would "get closer to the truth".
But Al Noor Masjid spokesman Anthony Green found the movie talk "a little bit staggering".
He also briefly met Castaneda yesterday and found him "sketchy" on details.
"No proper discussion has taken place. Just how it's got to this point is quite surprising, to be honest," Green said.
"I'm not interested in movies. The last thing I want is a Hollywood treatment or dramatisation.
"The critical thing for us is the protection of the dignity of people trying to get their lives back. So to Hollywood-ise it… I'm not interested. It would go against everything we're trying to do."
Green was also concerned that the filmmakers appear to have "an agenda already decided".
Kiwi filmmaker Jason Lei Howden also slammed the idea.
He hoped that if it was to be filmed on location in New Zealand then local crews would "refuse to work on it".
"Please can everyone in NZ boycott this? Stop these ghouls from capitalising on murder and terror," he posted on Twitter.
Masoud said that he wanted the film to "bring people all over the world together to discuss that day and continue a positive dialogue for a future based on genuine mutual understanding".
Hello Brother is thought to be the first confirmed project about the Christchurch shootings.
The film would follow a family "facing death and destruction in Afghanistan who escape with their lives", meshed with the Christchurch shootings.
"In Christchurch, on March 15, the world witnessed an unspeakable crime against humanity," Masoud said.
"The story that Hello Brother will bring to audiences is just one step in the healing process, so that we might all better understand each other, and the root causes of hatred, racism, supremacy and terrorism."
Masoud is a film producer, Cambridge scholar, and noted public speaker who was once described by the Economist as one of the world's five most influential presenters of the Islamic tradition. His movie Clash was the opening film in the Un Certain Regard section at the Cannes film festival in 2016.
He will produce the New Zealand-set film through his Acamedia Pictures company.