Air New Zealand hikes price of kids flying alone, could breach FTA
Author

Publish Date

Wed, 5 May 2021, 1:46PM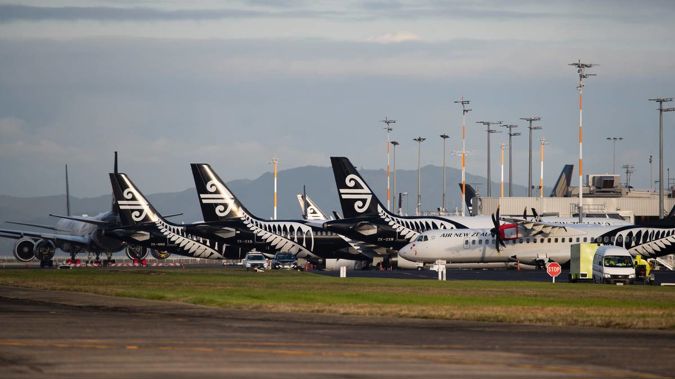 Air New Zealand hikes price of kids flying alone, could breach FTA
Author

Publish Date

Wed, 5 May 2021, 1:46PM
Air New Zealand's changes to the way children travel alone could breach the Fair Trading Act.
The national carrier has doubled the cost for unaccompanied minors from 15 dollars each way, to 30 dollars for domestic flights.
It's also made checked baggage, at 20 dollars each way, mandatory for young solo travellers.
Consumer NZ Head of Research Jessica Wilson says under the Act, companies have to ensure their terms and conditions are fair.
She says there's not a compelling reason why unaccompanied minors must have a bag and seat ticket, which isn't required of other passengers.
Jessica says Air New Zealand has a monopoly, so the airline needs to be careful its changes reflect costs and are not simply revenue gathering.
The airline says it's set up a dedicated team to care for the 75 thousand unaccompanied minors who travel each year.
Air New Zealand General Manager Customer Leanne Langridge said the change in price wasn't something they'd usually notify their customers of in an email, it is displayed on the website, and she denies it's part of any cost-management, after the airline posted a loss of 185 million dollars in February.
"Recently we reviewed the whole programme and we've introduced more care around looking after our precious cargo and that is we've introduced a team of people who, through the school holidays particularly, come in and actually ensure that these kids are delivered to the aircraft and back off the aircraft to their families."
Pre-Covid 19, Air New Zealand had 75 thousand unaccompanied minors flying, domestically and internationally over a year. Of that, five thousand had to transit domestically and two thousand internationally.
Langridge said there were no specific incidents or problems with the service that triggered the move.
 "We didn't have a dedicated team, it was falling on our airport staff, it was harder to control the number of people coming through, it was busier so we wanted to make sure that the team of people we have doing this was really specialised."
Parents or caregivers won't notice any change to the service, despite the price hike. Air NZ requires them to be at the airport an hour before the flight and to stay at the airport until after the flight has left.
Children in transit are supervised and sometimes taken out by staff to get food in the airport if there are delays.
Langridge said the airline has received two complaints that's she's aware of since the changes came in, in March, with families feeling mandatory checked in baggage and the $20 charge wasn't reasonable.
She said the airline feels it is reasonable.
"Little children would turn up with really large carry-on bags and the staff would have to get them through the airport and then the cabin staff would have to get the bags into the lockers, so from our perspective this is a lot more seamless."
The Airline is comfortable with the charges, which haven't increased in five years, and said the new rate is competitive, compared with Qantas ($50 AU) and United ($150 US) Air NZ is the only airline in New Zealand which allows unaccompanied minors.
Jetstar will only take children 12 and over travelling alone.