A week of wild weather: Winter's not done yet as low-pressure system assaults country
Author

Publish Date

Sun, 2 Sep 2018, 7:13pm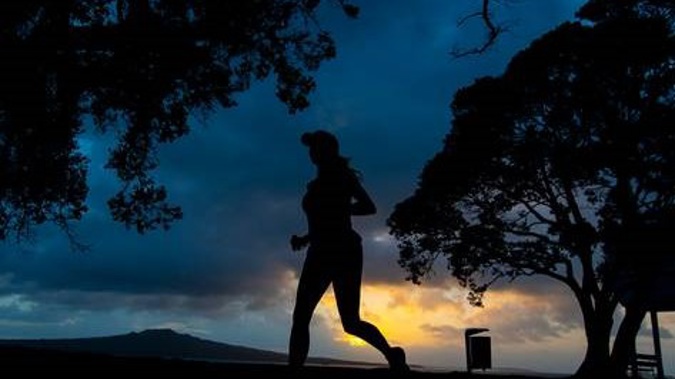 A week of wild weather: Winter's not done yet as low-pressure system assaults country
Author

Publish Date

Sun, 2 Sep 2018, 7:13pm
Spring has officially arrived and to celebrate it is bringing turbulent and grim weather for much of the country.
Auckland was battered with wind and rain for much of today but that couldn't stop hard-nosed runners from competing in the North Shore Marathon.
It marked the first day of what is forecast to be a rough weather week, with cold winds and snow, as a trough moves over the country.
"There is a bit going on across the country, snow in the south could affect roads.
"We do have quite a few watches out. There is this complex low crossing the country today," MetService meteorologist Andy Best said.
A front passing over the country would be followed by a disturbed west to northwest flow spreading to central and northern New Zealand and bringing a risk of thunderstorms.
A moderate thunderstorm risk lies over Northland, Auckland and areas of the Coromandel Peninsula before dawn tomorrow and about the Bay of Plenty during the morning.
The thunderstorms have a potential to bring heavy localised rain of 10 to 25mm/h and strong winds gusting from 90 to 100km/h.
There is the possibility one or two of these thunderstorms may become severe.
"The trough moves over central New Zealand by midday Monday, then over the upper North Island Monday evening.
"Strong, cold southerly winds will follow in the wake of the trough," Best said.
The strong southerlies could bring snow down to 100m in some places around the South Island.
Southland, Fiordland, Otago, Canterbury and Marlborough should expect snow as cold and moist air combine in the low-pressure weather system.
The system will move east of the North Island from late Monday, bringing cold south to southeast winds south of Auckland.
Much of the North Island will struggle to reach the low teens; Wellington is only expected to reach 10C from Tuesday to Thursday.
On Tuesday, Wednesday and Thursday a ridge of high-pressure will build across the South Island from the Tasman Sea.
The new front should bring settled but cold weather for much of the South Island with light winds and overnight frosts expected.
Monday's Forecast
Whangarei:
Showers, some heavy with hail and chance thundery. Northwesterlies.
High 14C Low 6C
Auckland: Showers, some heavy with hail and chance thundery, clearing at night and northwesterly change southerly.
High 14C Low 6C
Tauranga: Showers, some heavy with hail and chance thundery, clearing late evening and northwesterly dying out.
High 14C Low 5C
New Plymouth: Showers, some heavy with hail and chance thundery, clearing evening as northwesterlies change brisk southeast.
High 13C Low 5C
Napier: Fine with northwesterlies until evening, then a southwesterly change brings cloudy periods and a few showers.
High 17C Low 4C
Wellington: Mostly cloudy. Rain from around midday with strong cold southerlies, possibly gale in exposed places.
High 13C Low 6C
Christchurch: Rain, with snow above 400m, easing to scattered showers evening. Strong, cold southerlies gradually easing.
High 9C Low 5C
Dunedin: Rain with snow to about 200m at first, easing to a few showers by afternoon. Fresh cold southerlies, easing evening.
High 10C Low 7C