A third of NZ children living in poverty: report
Author

Publish Date

Tue, 15 Dec 2015, 8:53AM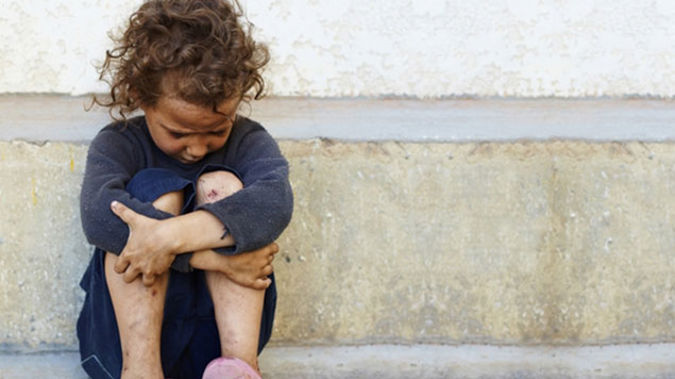 A third of NZ children living in poverty: report
Author

Publish Date

Tue, 15 Dec 2015, 8:53AM
Child Poverty Action Group is slamming the Government in light of a grim children's commissioner report.
This year's Child Poverty Monitor has revealed child poverty is up since the 1980s, with nearly a third of children experiencing relative poverty in New Zealand.
LISTEN Children's Commissioner Dr Russell Wills speaks with Jack Tame
MORE NZ Child and Youth Epidemiology Service director Doctor Jean Simpson speaks with Rachel Smalley
The report, co-authored by the Children's Commissioner, JR McKenzie Trust and Otago University, shows that while 29 percent of kids are in poverty this year, in 1985 it was at just 15 percent.
Child Poverty Action Group spokesperson Michael O'Brien is calling on the Government to focus not only on the most vulnerable children, but take a larger, more preventative role. He said New Zealand has the power to change the statistics, but it needs strong leadership to tackle it.
Expensive housing is being held up as something that's amplifying the poverty issue.
Children's Commissioner Dr Russell Wills points out families on low incomes are paying higher rents but they aren't earning more.
"The proportion of GDP that goes into wage and salary owners, that's slowly falling and the bit that goes to the very bottom hasn't really changed."
Meanwhile New Zealand Child and Youth Epidemiology service Dr Jean Simpson said the leading symptom of poverty is respiratory illness from damp homes:
"Things like bronchiolitis which is really distressing when you've got little kids, the other ones are pneumonia and things that are related to living in cold, damp places." 
Dr Simpson said it's the basics that are missing:
"It's hard to get to a hospital if you don't have any money. How do you get there if you don't have a car? It's expensive to get a taxi, local services may not be really accessible to a lot of families."