A mum at 64: Woman makes NZ medical history
Author

Publish Date

Sat, 21 Nov 2020, 12:45PM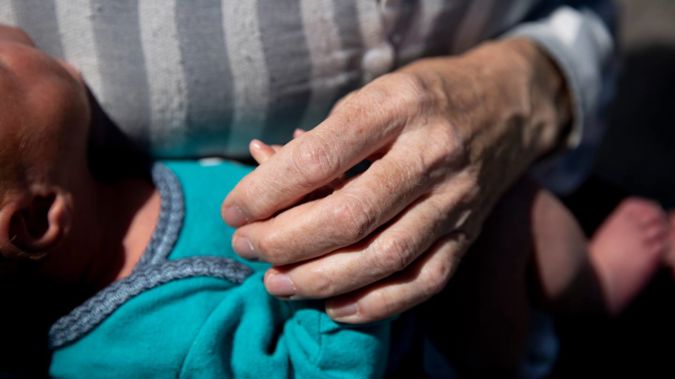 A mum at 64: Woman makes NZ medical history
Author

Publish Date

Sat, 21 Nov 2020, 12:45PM
A 64-year-old woman has made New Zealand medical history, by becoming the country's oldest woman to have a baby.
The woman travelled to Georgia last year, to one of the few fertility clinics in the world that accepts single women in their 50s and older, for treatment.
In today's Weekend Herald and at nzherald.co.nz/premium, the retired Auckland professional tells her incredible story exclusively.
It's the woman's fifth child, after giving birth to four children in the 80s and 90s.
NZME reporter Lynley Ward says the woman is reinforcing the message that age should be no barrier when it comes to having children.
She says the woman wants to normalise it, because men are having babies in their 60, 70s and 80s.
The woman says it wasn't impulsive, but something she'd thought about for four and a half years.
Ward says the woman is relishing having another baby, and she sailed through her pregnancy.
She says the woman had no morning sickness, and was fit and healthy.
Official government statistics show around 30 women aged in their 50s have delivered children in New Zealand hospitals over the past three years. The previous oldest mum here was 57.
- Read the full story in tomorrow's Weekend Herald and online at nzherald.co.nz/premium