$400k for nine days of Prince
Author

Publish Date

Sun, 13 Sep 2015, 6:21AM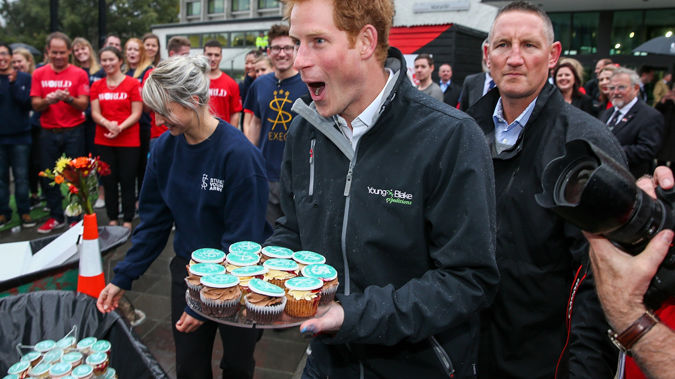 $400k for nine days of Prince
Author

Publish Date

Sun, 13 Sep 2015, 6:21AM
Prince Harry's nine days in New Zealand cost Kiwi taxpayers $426,317 - more than three times what it cost Australians to put up "the people's prince" for a month's army exchange.
The Department of Internal Affairs confirmed the six-figure bill for the May trip in a response to an Official Information Act request.
The Prince's Kiwi spend averaged more than $47,000 a day - and it isn't the end of our royal expenditure as Prince Charles and the Duchess of Cornwall are due in November.
Harry's visit came after he spent a lengthy army secondment in Australia, between April 6 and May 9, which cost taxpayers across the ditch AU$115,000 ($126,000).
By far our biggest expense was moving his Royal Highness around, with more than $167,000 going on international travel alone.
In comparison, when the Duke and the Duchess of Cambridge visited last year - and also brought their young son, Prince George - international travel for the trio came in at $102,000.
Act leader David Seymour was stunned by the cost but admitted New Zealand got good value.
"The overall amount seems pretty exorbitant for a guy visiting a country for nine days, but for a head of state, it's probably a decent deal."
Sean Palmer, president of Monarchy New Zealand, said the cost for Harry's trip was "spectacular value" for the amount of international exposure.
"It brought worldwide media attention and put New Zealand in newspapers all around the world," he said.
Harry described his first trip to New Zealand as "amazing" and highlights included watching a Super 15 rugby game, playing football with Auckland youngsters and having a half-day off for "private time".
is domestic travel came to $52,000 and vehicle hire totalled $65,000. Accommodation, meals and "other travel-related costs" were an extra $84,000. The 30-year-old was also treated to Government hospitality worth $19,000.
By comparison, William, Kate and Prince George's 10-day trip in 2014 cost taxpayers $1.035 million.
November's visit by Prince Charles and the Duchess of Cornwall will be their second trip here in three years.
The pair arrive here three months after the release of a letter Prince Charles wrote during his 1981 tour about his frustrations at jibes from Kiwis about a fall from a horse while playing polo in Australia.
In the letter - which is up for auction - he took aim at Kiwi school kids, writing.
"The real problem is keeping up my enthusiasm on each new day ... If one more New Zealand child asks me what it's like to be a prince I shall go demented."
Prince Harry's Kiwi trip
• Personnel: $18,024
• International travel: $167,703*
• Domestic travel: $52,651
• Accommodation, meals and other travel related costs: $84,092
• Vehiclehire: $65,053
• Government hospitality: $19,313
• General operating costs: $19,481
Total cost: $426,317
*subject to exchange rates