Taika, Jacinda and Simon competing for 2018 Quote of the Year
Author

Publish Date

Thu, 6 Dec 2018, 1:36PM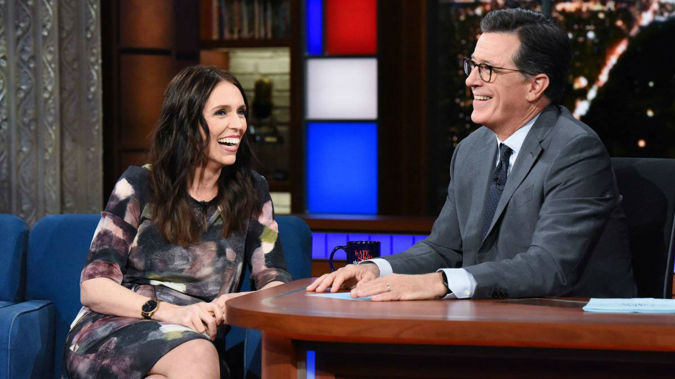 Taika, Jacinda and Simon competing for 2018 Quote of the Year
Author

Publish Date

Thu, 6 Dec 2018, 1:36PM
Kiwi identity's a running theme through the nominees for Quote of the Year.
Voting has opened on the shortlist, which includes a blunt assessment of New Zealand as "racist as" by filmmaker Taika Waititi.
There's also this crack made by Prime Minister Jacinda Ardern during a US visit.
"I do find it slightly offensive that every New Zealander starred in other Lord of the Rings or The Hobbit."
And in true Kiwi form, a jab at the revolving door to Australia's top office, when former PM John Key said he doesn't "care who turns up, as long as they wear a name badge".
You can vote for your favourite on our website.
2018 New Zealand Quote of the Year Finalists
"We're quite a fiddly-looking shaped country – a bit like a half-eaten lamb chop." Actor Rhys Darby on why NZ is left off world maps.
"It's racist as f***. I think New Zealand is the best place on the planet, but it's a racist place." Filmmaker Taika Waititi.
''Wonky Donkey has had a good run for a donkey with three legs." – Author Craig Smith after sales of his children's book skyrocketed.
"I do find it slightly offensive that everyone thinks that every NZer starred in either 'Lord of the Rings' or 'The Hobbit'." Jacinda Ardern to Stephen Colbert.
"I used to say, 'Mate, I don't really mind who turns up, just wear a name badge so I know who it is'." John Key about Australia's Prime Minister.
"Winston Peters spends a huge amount of time on me, on Paula Ben- Benefit- Bennett." Simon Bridges' slip of the tongue about Paula Bennett.
"I don't know exactly what she said, but I know if you play it backwards it says 'Help me!'." Comedian Melanie Bracewell on Melania Trump.
"It's so refreshing to see a straight white man not succeed in comedy right now." Comedian Rose Matafeo.
"A little bit of a snafu." – Graeme Ball describing the NZQA history exam where Year 13 students were stumped by the word "trivial".
"...his ideas don't align with actual rational thinking or any evidence or any intelligence." Actor Karen O'Leary on Wellington Paranormal.