Predicted rainfall unlikely to help Hawke's Bay farmers
Author

Publish Date

Wed, 18 Jan 2017, 7:25AM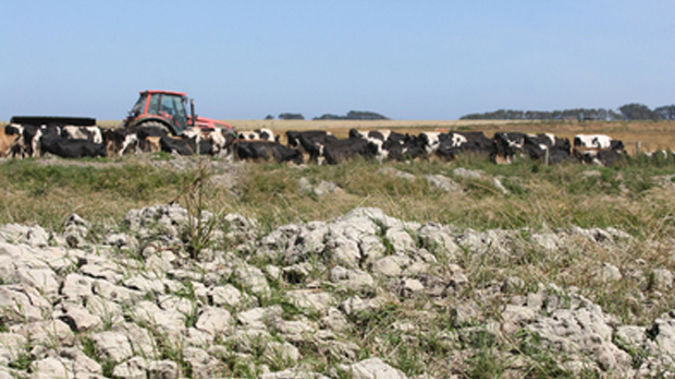 Predicted rainfall unlikely to help Hawke's Bay farmers
Author

Publish Date

Wed, 18 Jan 2017, 7:25AM
Hawke's Bay farmers shouldn't get their hopes up this week's rain will fill up their troughs or water their paddocks.
That's from the Metservice, which is forecasting brief rain for the parched region tomorrow and Friday.
However whatever rain does fall is likely to be dried up by severe northwesterly gusts of around 100 kilometres an hour.
A lack of rain in the bay has already meant bans on sprinklers and irrigators.
Metservice meteorologist Lisa Murray said the rain's unlikely to help out farmers.
"Talking to farmers, they're looking for at least 15 to 20 millimetres [of rain] for it to have an effect on the moisture and the soil there, and I really don't think they're going to get that out of this."
She said there's also a chance of isolated showers coming off the ranges on Thursday and Friday but it won't be enough to turn paddocks from brown, to green.