New Plymouth mayor to close camps after high tourist numbers
Author

Publish Date

Tue, 30 Jan 2018, 5:33AM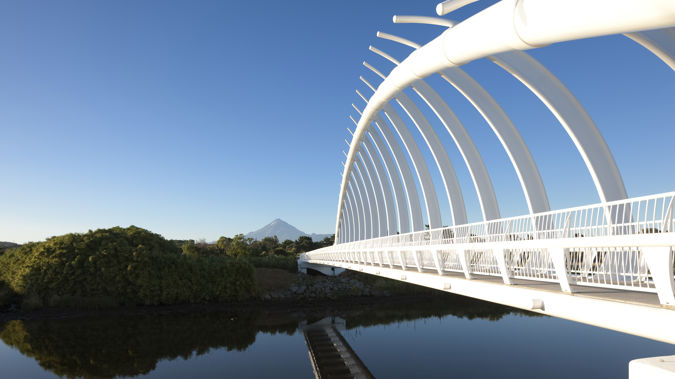 New Plymouth mayor to close camps after high tourist numbers
Author

Publish Date

Tue, 30 Jan 2018, 5:33AM
The Waiwhakaiho River mouth is a popular freedom camping spot but the New Plymouth mayor is proposing it be temporarily closed due to high tourist numbers.
The New Plymouth council will debate a by-law on Tuesday that could see the closure of the Waiwhakaiho River mouth area, East End Beach Carpark, Wind Wand car park and Kawaroa car park, until the end of April.
The proposed by-law follows a report by New Plymouth District Mayor Neil Holdom which highlights 42 complaints made about freedom campers since December 1.
"We welcome visitors to Taranaki but at Waiwhakaiho we have been overrun, our own people have been excluded from their favourite spots and we cannot wait until the end of summer to deal with the issue."
In January alone, more than 700 freedom campers had visited the region but the unprecedented numbers were putting pressure on facilities and the environment, Mr Holdom said.
"I am recommending to my fellow councillors we take some immediate steps to reduce the concentration of campers at Waiwhakaiho, protect our environment and ensure ongoing local access to our favourite coastal spots within the urban area of New Plymouth."
The council has installed extra portable toilets, rubbish collection and security at the high density areas.
If the Mayor's recommendations are endorsed, the bans will take effect from Saturday and run until April 30, where the Full Freedom Camping Bylaw will be reviewed.