Gas leak at Royal Whanganui Opera House deemed safe
Author

Publish Date

Mon, 18 Sep 2023, 11:26AM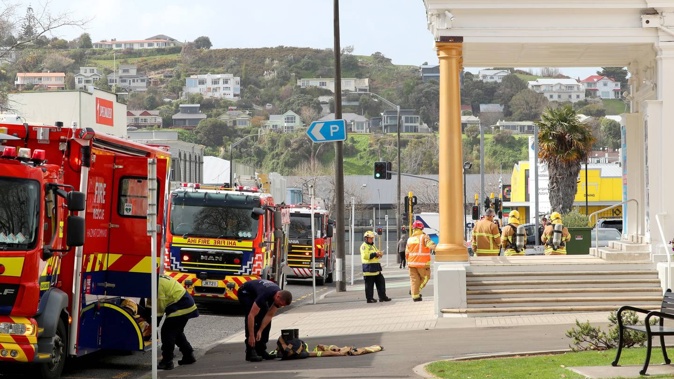 Gas leak at Royal Whanganui Opera House deemed safe
Author

Publish Date

Mon, 18 Sep 2023, 11:26AM
A gas leak at the Royal Whanganui Opera House has been deemed to be within safe levels by local fire crews, with the Whanganui District Council working to determine its cause.
Fire & Emergency Whanganui station officer Shane Dudley said crews were unable to determine the source of the minor gas leak but deemed the amount of gas in the building's atmosphere to be within safe working limits.
A command unit was at the scene. Photo / Bevan Conley
"We were happy that no one was going to get hurt otherwise we wouldn't have handed it over," Dudley said.
Two Whanganui crews and a command unit were called to the historic theatre around 9.05am on Monday.
They responded to an automatic fire alarm, but there was no fire when they arrived.
However, gas was detected inside the premises.
Dudley said the gas they identified was hydrogen sulphide.
"It could have been escaping sewer gas or something in the basement causing it," he said.
After gas levels were deemed safe, fire crews handed the building back to the council which owns the building.
Council workers were ventilating the building and attempting to find the source of the leak.
Finn Williams is a multimedia journalist for the Whanganui Chronicle. He joined the Chronicle in early 2022 and regularly covers stories about business, events and emergencies. He also enjoys writing opinion columns on whatever interests him.
Take your Radio, Podcasts and Music with you