St John walk out of negotiations: union
Author

Section

Publish Date

Saturday, 7 January 2017, 6:17AM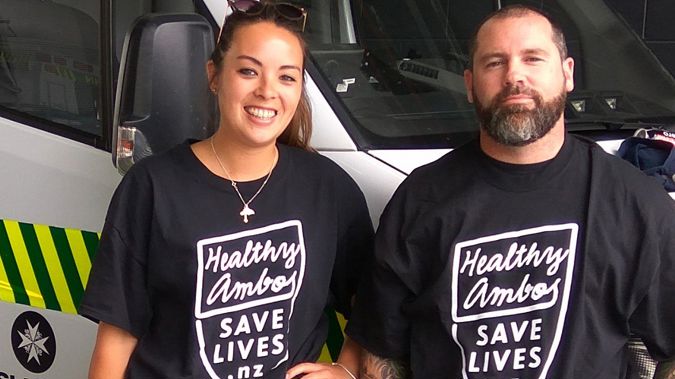 The union representing more than 1000 paramedics claims ambulance operator St John have walked away from the bargaining table without reaching a collective agreement.
Ambulance staff affiliated with First Union have been carrying out industrial action for more than two months, refusing to attend private events throughout the summer, and wearing t-shirts with the slogan 'Healthy Ambos Save Lives' instead of uniforms. However, officers are still attending all emergency calls.
In response, St John docked the pay of those paramedics who refused to cover the t-shirt with a hi-vis vest, citing health and safety reasons.
Now, First Union maintains it has received confirmation that St John has applied to the Employment Relations Authority to withdraw from bargaining, without coming to a collective agreement.
"It was a foolish move by St John," First Union spokesperson Jarod Abott said. "It goes to show the true mentality of their current management. It's quite disappointing."
Abbott believes it's unlikely they'll be successful, because if they are they'll be the first company to be under the new Employment Relations Act.
"There's really no evidence from them that they've tried to actually settle with us," he said. "In fact some of the issues on the table haven't even been discussed yet."
Last month, paramedics told Newstalk ZB that under-staffing and single-crewing in certain areas was leading to patients dying "on a regular basis".
"Your eyeballs are hanging out and you know it's all about chasing numbers not about getting the right care to people," one officer said on condition of anonymity. "That's really frustrating and demoralising."