Ministry of Health urges unwell people to stay away from public events
Author

Publish Date

Fri, 15 Mar 2019, 7:50AM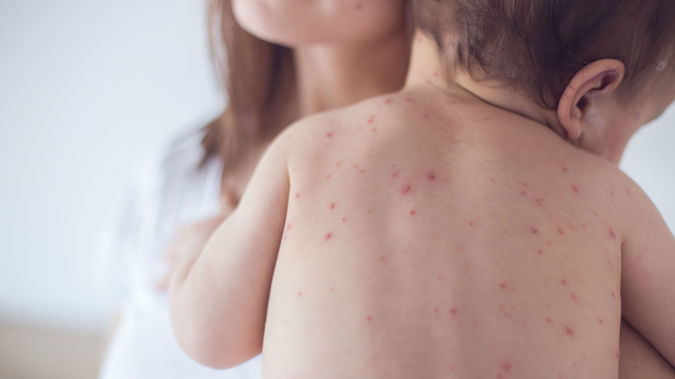 Ministry of Health urges unwell people to stay away from public events
Author

Publish Date

Fri, 15 Mar 2019, 7:50AM
The Ministry of Health is urging anyone who is feeling sick, to stay away from public events.
There are 28 measles cases in Canterbury, plus two cases in Dunedin and two isolated cases in Auckland.
There are large events coming up this weekend, including students gathering for today's School Strike 4 Climate and Saturday's Dunedin rugby match.
Ministry of Health Public Health director Doctor Caroline McElnay said people feeling unwell, or who aren't fully immunised against measles, should stay home.
She said it will help protect vulnerable people including babies, pregnant women, cancer patients and others unable to be immunised, or who the disease could be devastating for.
Meanwhile, Canterbury midwives are being prioritised for measles vaccinations today.
The New Zealand College of Midwives Canterbury and West Coast chair Violet Clapham said the District Health Board considers midwives a priority group to vaccinate, as measles is highly contagious before symptoms occur and they're working in the community.
She says MMR immunisations are available for midwives aged 29 to 50, from 11am to 2pm today at Christchurch's NZ College of Midwives.
Two measles cases have now been confirmed in Dunedin.
Health Minister David Clark said we're fortunate there were 60,000 doses of the vaccine in the country already.
"We've got 55,000 more on the way, and the challenge now is actually vaccinating all the people we want to vaccinate, setting up all the clinics, and I trust the people in primary care to do a good job on that."
However, Canterbury Medical Officer of Health Ramon Pink said four patients were fully vaccinated.
But he said immunisation is the best protection, and it's just some people don't mount a full immune response.
Pink has a clear message for parents concerned about bringing their child's second vaccination forward.
"Four children is not going to be a risk to them, as long as the second vaccination is after four weeks or 28 days."