Health Ministry not registering Covid vaccination status of new arrivals into NZ
Author

Publish Date

Tue, 15 Jun 2021, 7:08AM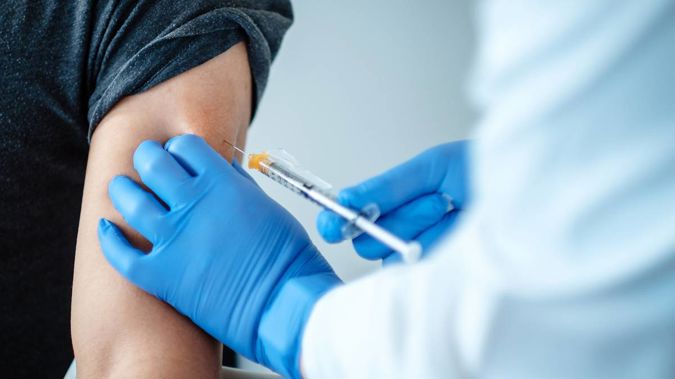 Health Ministry not registering Covid vaccination status of new arrivals into NZ
Author

Publish Date

Tue, 15 Jun 2021, 7:08AM
New Zealand is not registering whether new arrivals into the country have been vaccinated for Covid-19 overseas, exposing a blind spot in the country's Covid Immunisation Register.
That has bewildered University of Auckland vaccinologist Helen Petousis-Harris, who could not understand why it was not done when everyone vaccinated against Covid-19 in New Zealand was logged in the register. 
She thought it would be "vital" to get this information from arrivals.
"There are lots of reasons why we have to know this information." 
A spokesperson for Covid-19 Response Minister Chris Hipkins said it was because arrivals' medical histories are not asked for upon entry. A Ministry of Health spokesperson could not say if this was something being considered. 
Petousis-Harris said it would be necessary for assessing the safety and effectiveness of Covid-19 vaccines in New Zealand. 
She said if officials were to assess this, they would need accurate numbers of people immunised in the country.  
"Now if you've got a whole lot of people coming in and we're not recording them as being vaccinated, they're going to come up as unvaccinated when in fact they're actually vaccinated." 
She said for "simple things like that" it would not be "an ideal situation".  
An example in New Zealand was the Ministry of Health monitoring reports AstraZeneca may be ineffective in people aged of 65, but it would not know how many people in the country have had this brand of vaccine.
The Ministry did not answer questions related to this but its website said "widespread use of AstraZeneca overseas will help us understand the benefits in the wider population". 
Petousis-Harris said it was not only for public health measures, but only personally too. 
"I think people can easily forget over time, if they lose the paperwork … if they had a Covid vaccine, when they had it and what [brand] they had, and how many doses they had," she said.   
Petousis-Harris said it would be possible this information would be recorded when arrivals eventually visited a doctor. But she said "if someone's really healthy that may be a while" and there were other variables, including the doctor to ask about vaccination history. 
"That's a whole lot of maybe and that's not good enough." 
The Ministry of Health spokesperson said it was always working to improve and enhance data information and recording arrivals' Covid-19 vaccination history "could already be being worked on".