Middlemore Hospital nurses wearing safety alarms as violent assaults rise
Author

Publish Date

Thu, 5 Jul 2018, 5:47AM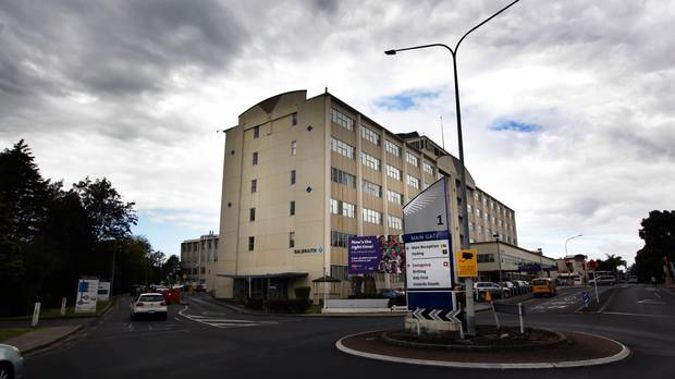 Middlemore Hospital nurses wearing safety alarms as violent assaults rise
Author

Publish Date

Thu, 5 Jul 2018, 5:47AM
Nurses at Middlemore Hospital's emergency department are being issued personal emergency alarms for their safety after a spike in violent assaults on staff.
Police are now also alerting Auckland EDs before they deliver anyone with suspected mental health issues who may be aggressive.
Hospitals are also training staff in de-escalation techniques and redesigning facilities to enable "lockdown" procedures so staff can escape violent situations.
At Middlemore, the number of violent incidents reported by staff shot up to 85 last year, from 30 in 2016.
The figures, revealed in a report on violence in the hospital's emergency department, also showed the number of calls to security had jumped from 31, in December 2016, to 65 at the same time last year. The jump reflected the increasing number of patients coming through the department, it said.
The report included a survey carried out over three weeks in April and May this year, which found the actual number of incidents was likely much higher than recorded.
During that time, 65 incidences of verbal abuse towards staff were observed - about three per day - meaning there could be more than 1100 incidents a year.
The most common incidents were insults, swearing and personal threats against female staff but the report found multiple accounts of physical aggression.
Middlemore put in place tools to help staff manage aggression following the survey, including issuing personal safety alarms to nurses. The alarms are on a key chain with a pin that can be pulled to activate a siren.
A Middlemore nurse, who'd been physically assaulted in the past, told the Herald she had already activated her alarm.
The woman, who spoke on condition of anonymity, said the alarm made her feel safer but training was needed on what to do when one sounded.
Aggression and violence went unreported almost daily, she said.
"There is so often a patient swearing at us. It can be a horrible environment. "
New Zealand Resident Doctors' Association national secretary Deborah Powell said resident doctors reported more than 65 incidents during the survey period, but work pressures meant most doctors did not record them.
She said members questioned the value of some of the tools Middlemore had implemented.
"Having a personal warning alarm seems less than useful if it only summons the people who are already there but with their hands tied."
Doctors were concerned they might end up sedating patients because it was the only way they could treat them and keep themselves safe.
New Zealand Nursing Organisation professional nursing adviser Suzanne Rolls last month told Newstalk ZB nurses had received head injuries, broken arms, bruises, been kicked, spat at and subject to sustained verbal intimidation.
A study in the New Zealand Medical Journal last month found violence and aggression in Christchurch Hospital's emergency department was also under-reported.
Nurse researcher and lead author of the study Sandra Richardson said workplace abuse was "simply part of the job" for many nurses.
Increasing aggression was a trend internationally and could reflect growing patient numbers, longer waiting times causing frustration and more people with mental health issues.
"It's been so easy for so long just to dismiss the verbal stuff but the culture it creates has a significant effect.
"Would we say it's okay to accept racial or sexual abuse? Why is it okay to just accept this constant barrage of verbal abuse? What Middlemore is experiencing is simply indicative of what's happening everywhere."
Richardson backed Middlemore's initiatives, saying the alarms gave people a sense of empowerment.
Counties Manukau DHB declined to comment.
The Middlemore report also noted police had designed an app to allow officers to warn the department if they were bringing in patients with suspected mental health issues who may be aggressive.
Counties Manukau Senior Sergeant Laurie Culpan said the app was launched about a month ago and allowed police officers across Auckland to provide emergency departments and mental health teams with information about patients and their expected arrival time at hospital.
"It allows them to be prepared for that person when they get there."
Powell said some resident doctors believed aggression had increased since police started taking people with suspected mental health issues to the emergency department instead of police stations for assessment.
"Whilst the ED doctors know these patients are coming in, there is little they can often do to prepare." .
Other district health boards had also made changes to improve safety.
Canterbury had introduced a new electronic incident recording system and trained staff in de-escalation.
Auckland District Health Board had tried to give patients a better idea of treatment wait times, boosted security and redesigned the emergency department so areas could be locked down to allow staff to escape violent situations.
Other Middlemore emergency department aggression tools
Guidelines for managing aggression.
• Medication for dealing with "behaviourally disturbed patients" and guidelines showing what drugs and quantities should be used.
• A behaviour team to act as the first port of call after initial attempts to resolve situations.
• A redesigned assessment form to identify potential risks.
• New de-escalation training for staff.