Measles outbreak: Number of cases rise to 804 in Auckland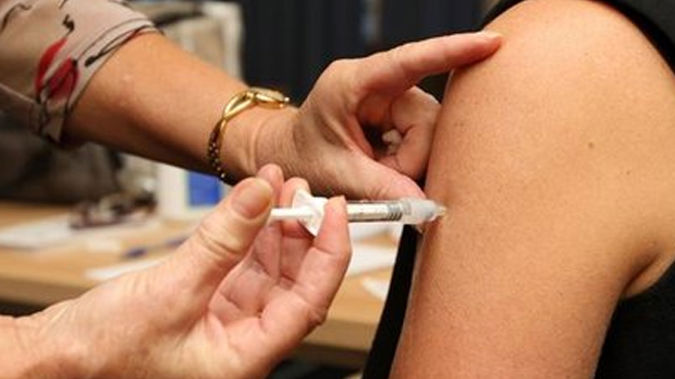 Measles outbreak: Number of cases rise to 804 in Auckland
A total of 804 measles cases have been confirmed in Auckland, with an increase of 26 from Saturday.
In a media stand up this afternoon, Auckland Regional Public Health Service (ARPHS) medical officer of health Dr William Rainger said cases of the illness were increasing at a constant rate of around 18-19 a day.
The majority of those cases continue to be in Counties Manukau, but there are cases appearing in other parts of Auckland.
He said the age of people mostly affected were children under the age of 5 and those aged between 13 and 29 years old.
"We continue to have a relatively high rate of hospitalisations across Auckland, with some seriously unwell people, but no deaths," he said.
Rainger said last week there was a child who was "very unwell" - but he was unsure whether anyone had been diagnosed as critical.
"Measles is quite a severe illness so even if you don't end up in hospital or with serious consequences of it, you are away from school for a few days and it's a very unpleasant thing to have - so it's best avoided."
He said 1 in 1000 people would have serious of ongoing consequences, or fatality.
"The more numbers, the more likely it is that there will be a fatality.
"The other thing is, it spreads so very easily from person to person. One case of measles might infect another 15 - so there is a social responsibility dimension to this as well."
In regards to the suspected case of measles at the St Peter's College school ball, Rainger said they did not know the number of potentially at-risk people.
"But what I can say is it's a suspected case, it hasn't been confirmed as yet. We will get the blood test result back in the next couple of days and then we will work with the school accordingly," he said.
"Even if people were exposed to a confirmed case, they wouldn't be infectious until this coming weekend - so there is plenty of time to provide advice."
He said schools had reacted proactively in giving parents a heads up following the ball, but this reaction may have been "misinterpreted".
"We do know that people's concerns about the safety and effectiveness of MMR is part of what is behind that - but people can be very very assured that MMR is a safe vaccine and it is an affective vaccine," he said.
"People should have no qualms about having their children and themselves vaccinated."
Since the start of the year, Rainger said there had been 50 plus schools, and a similar number of early childhood centres, with confirmed cases.
"We have been working very closely with the Ministry of Education to support schools in terms of their response.
"It's a balance between protecting vulnerable people but also not inadvertently interfering with important events," he said.
Rainger said people should go about their daily lives and it wasn't proportionate to cancel events at this stage.
In order for the Minister of Health to shut down events, Rainger said one would have to think about the number of people affected, the severity, the stage of outbreak, and the impact on other parts of the country.
"I think with good immunisations outreach ... there is every chance in Auckland the rate of increase will slow and we will reach a plateau and then will be on the down slide. I can't predict when that will be - the answer lies with people who are not vaccinated getting vaccinated.
"I also have a degree of confidence that by taking these measures in Auckland and elsewhere in the country we can prevent this scale of event happening elsewhere in New Zealand."
In response to anti-vaxxers, Rainger said they were misinformed and misinforming other people.
"A relatively high proportion of people end up in hospital with this illness. We have had experts from Starship talking over the weekend about the frontline implications of particularly children having measles.
"It's not a trivial illness, it can be fatal, it can lead to people with serious and permanent brain injuries and it can be prevented by MMR, those are the scientific facts.
"It can't be said often enough, measles is a preventable disease, it is prevented by vaccination and vaccination is safe," he said.
Carmel Ellis, general manager for child youth maternity, said pop-up clinics in the region had "a busy weekend".
"Saturday and Sunday we saw over 300 vaccinations done at the pop-up clinics. We also heard from our primary care colleagues that they have been extremely busy providing vaccinations in their settings as well."
Ellis said a vaccination station would be set up at Manurewa High School tomorrow, with other school nurses providing the service from next week.
She said there are really good rates of immunisations for younger children, which they know because of the National Immunisation Register, but for those older than 14 years old there weren't sufficient registers.
"So we are finding it really difficult to find out how many people we need to immunise, or how many people aren't fully immunised - to have a target," she said.
However, she said the ministry had assured there was enough vaccine available at this time.