Lance O'Sullivan slams NZ's health system as 'shitty'
Author

Publish Date

Tue, 20 Feb 2018, 8:39PM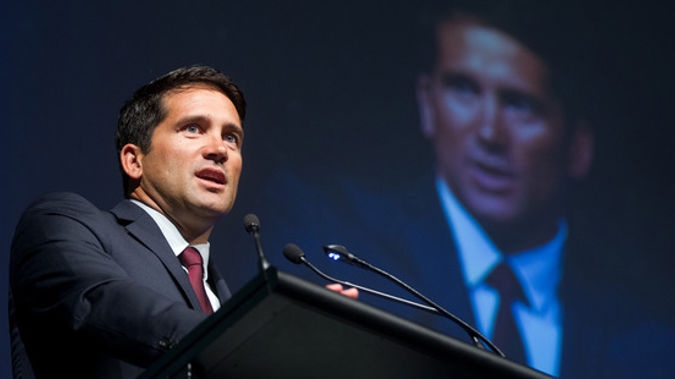 Lance O'Sullivan slams NZ's health system as 'shitty'
Author

Publish Date

Tue, 20 Feb 2018, 8:39PM
A prominent Maori doctor has blasted the New Zealand healthcare system, calling it "shitty" and poor.
Doctor Lance O'Sullivan has today spoken at the Digital Nations summit in Auckland and says he wants to completely shatter our healthcare system in the next two years and make it better at incorporating technology.
Mr O'Sullivan says hundreds of thousands of people are missing out on key services and the patient is often forgotten about when it comes to the control of our system.
"The system can be so much better. It fails in some situations miserably, I see it time and time again. I don't think New Zealanders deserve that.

"Currently, the control of your health solely rests with the providers and clinicians. It's wrong. And it costs more than its need to. We are missing the most important person in that whole process - the patient.

"We have to do much better for our mokopuna, their elderly and the vulnerable, using simple tech is a smart way."

O'Sullivan told the 500 strong crowd that the future was in health tech, like his app iMoko which connects doctors with patients in real time to diagnose medical issues on the spot.

"Virtual healthcare removes the barriers preventing people getting the help they need. It's healthcare where it is needed most.

"In 10 years' time, people won't believe you had to ring to make an appointment then sit in a waiting room for 45 minutes and often leave dissatisfied."

The next step was to create a proof of concept pilot that would provide the irrefutable evidence to the government that it needed to change, O'Sullivan said.

- with content from NZ Newswire