Kiwi students binge-drinking culture exposed in new study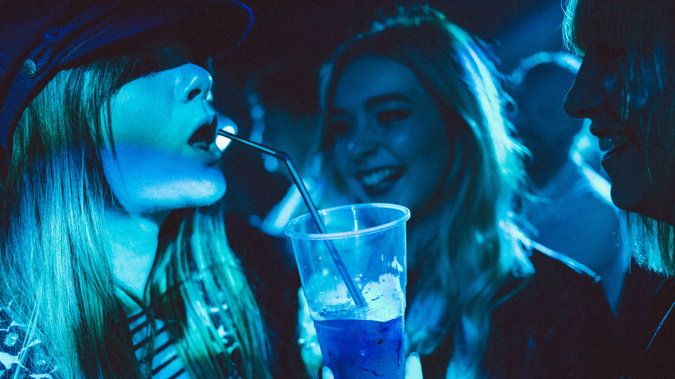 Kiwi students binge-drinking culture exposed in new study
Despite claims the millennial generation is a health-conscious bunch easing up on the drink, a University of Otago academic has found when it comes to Kiwi students, that's not the case.
According to a study by Dr Kirsten Robertson, the amount of alcohol consumed by a student has a direct correlation with how positively they're perceived by their peers: the more one drinks, the better respected they are, while those who practice abstinence or moderate their consumption are either ostracised or peer pressured to up their intake.
"The perception of students who do moderate their consumption was extremely negative," says Robertson. "They were ascribed a negative social identity, for example 'buzzkill', and described as anti-social as they 'didn't fit in' and 'let the team down'."
Published in research journal "Substance Abuse: Research and Treatment", the peer-to-peer interviews reveal a culture seemingly unperturbed by the widely disseminated knowledge that binge-drinking puts a person at risk of amnesia, aggression, hospitalisation, sexual disinhibition, and loss of control.
"Some students could not even understand why you would consider drinking in moderation," says Robertson.
"For them, alcohol is used as a tool to get drunk. You either drink to get drunk or you don't take part. Drinking in moderation was seen as a waste of money and unnecessary calories."
To investigate the perceptions of three drinking behaviours – heavy, moderate and abstinence, students interviewed their fellow classmates.
They found while heavy drinkers were seen as positive, sociable characters, those who limited or abstained were referred to using "explicit, emotive and derogatory terms".
The findings also revealed those in the latter two groups were often expected to justify their limited drinking. And having commitments the next day seemed to be accepted as a reasonable excuse.
"Disruptive practices, such as volunteer work, paid employment and sport, need to act as a barrier to heavy drinking," says Robertson.
In light of her findings, Robertson has deduced that current national guidelines are insufficient and intervention by way of public policy is needed.
"National alcohol consumption guidelines are not sufficient to address patterns of heavy drinking in cultures of intoxication. Public policy must tackle the underlying culture.
"There is a need to develop alternative cultures emphasising extracurricular activities to facilitate students' agency to go against the norm."