Jobs first to go as govt demands health cuts
Author

Publish Date

Tue, 16 Feb 2016, 8:20am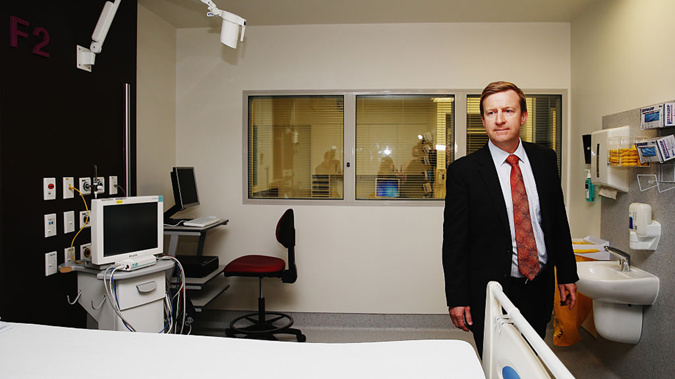 Jobs first to go as govt demands health cuts
Author

Publish Date

Tue, 16 Feb 2016, 8:20am
The Health Minister Jonathan Coleman is standing by a demand for hospitals to slash millions of dollars from their budgets, despite accusations of 'care-rationing' and health workers being stretched beyond their abilities.
Rachel Smalley: No spin can hide health sector cuts
MORE: Kids' trauma stirred by quake
Documents obtained through the Official Information Act revealed the government's call to District Health Boards for $138 million in savings from hospitals for the current financial year.
The documents showed the Waikato DHB to have the highest expected saving: More than $43 million, and plans to save nearly $7 million "through holding of vacancies".
Other DHBs have also signalled they plan to cut costs through hiring freezes - operating on smaller staff numbers.
Dr Coleman is defending the squeeze by pointing out the cuts are only one percent of the total $16 billion health budget.
"We could get into the big picture and the minutiae but the big picture is, there's more money going in," Coleman said.
"Yes, there has to be some savings but there's more and better quality services for people."
The Public Service Association, however, is insisting that health workers are bearing the brunt of cost-cutting pressures being put on hospitals.
Erin Polaczuk, the PSA's national secretary, said staff were stressed and unable to perform their jobs at full capacity.
"With mental health and core public health we know that early interventions are really important and when there aren't enough people there doing the work or the system's a bit stretched, you can't get that early intervention you need," Polaczuk said.
"You don't want to see patients cared for by people who are over-tired, who have missed out on holidays or have been working for too long and we also don't want to see people just giving up and leaving."
The Labour Party echoed this point by saying that re-prioritising money away from staffing doesn't make any sense.
Labour's health spokesperson Annette King said a look at the wider picture - agencies like PHARMAC, for example - was necessary.
"You need staff to run a health system and holding vacancies open for long periods certainly does not, as far as the nurses organisation are concerned, make for good practice - they call it 'care rationing'."
Ian Powell, director of the Association of Salaried Specialists said the wider field was supportive of becoming more efficient, but the cuts don't provide a strategy for that.
"Our concern is that under the guise of making savings or efficiencies, and over-stretched workforce is actually being stretched even further and that's what the Minister is missing," he said.
Powell noted that public hospitals are highly complex, and serious change is needed to keep progressing. However "we have not got the capacity in the workforce or the culture of leadership in our DHBs and government to actually allow that to happen."