Government goes quiet on setting obesity target
Author

Publish Date

Sun, 3 Dec 2017, 9:12AM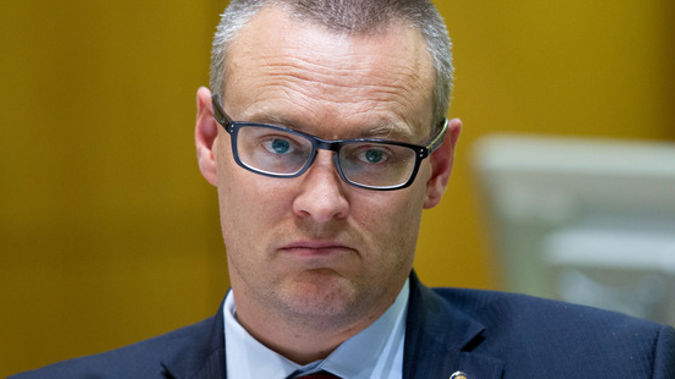 Government goes quiet on setting obesity target
Author

Publish Date

Sun, 3 Dec 2017, 9:12AM
Despite slamming the previous Government's approach to reducing obesity, new Health Minister David Clark is reluctant to commit to an initiative he threw his weight behind before the election.
Speaking to the Herald in July, Clark accused National of having a "head in the sand" approach when it came to obesity.
National's Childhood Obesity Plan included a target to see 95 per cent of children identified as obese at their B4 School Check referred to a health professional for treatment.
At the time, Clark told the Herald Labour supported having real targets for obesity reduction rather than referral targets and would be held accountable for reaching them.
But since being appointed health minister, Clark as remained non-committal on whether the Government will set a target, let alone what it will be.
"I've criticised the previous Government's targets on obesity because it focuses on how many people are referred rather than measuring real health improvements," he told the Herald in a written statement when questioned on whether he would be implementing a target, what it would be and how it would be measured.
"The Labour-led Government is committed to improving health outcomes for all New Zealanders. This will include considering changes to our health targets so that we ensure people have better health."
Professor Hayden McRobbie, Raising Healthy Kids clinical practice champion for childhood obesity, said 91 per cent of obese children were referred on for help a year after the target was introduced and he was confident the target would be hit well ahead of the 2020 timeframe.
He said there was not yet any information available about the success in actually seeing children's weight reduced because it was a long term goal.
"The good thing with kids is that we've got time to help them grow into a healthy weight. We do have time to make some changes. The main problem with childhood obesity is that the chances are high that they will grow into obese adults," he said.
Clark also reiterated his preference to work with the food and beverage industry to develop a better labelling system and set sugar reduction goals for packaged food and said he was seeking advice from officials and the industry.
Auckland University nutrition professor Boyd Swinburn was hopeful the new Government would take serious action on childhood obesity given their focus on child poverty and health inequalities.
When it came to obesity reduction the Government's top priorities should include a target for childhood obesity reduction and policies to achieve that target such as a tax on sugary drinks, restrictions on junk food marketing to children, and healthy food in schools.
He said the Health Star Rating algorithm needed to be improved so high sugar products did not get high ratings and more products needed to carry the logo.
National's health spokesman Jonathan Coleman was critical of the speed with which the new Government was moving to put in place health policy.
"These guys have had nine years in opposition to decide what they were going to do when they got into Government but yet they have no plan and no agenda in health," he said.
"If they had a policy of setting a reduction target [Clark] should be telling the officials that's what he wants to do and they should be going out to make it happen."
NZ Food and Grocery Council chief executive Katherine Rich hoped to meet Clark in the new year to discuss food and grocery issues.
"We believe that the current labelling requirements we share with Australia are well established and that the Health Star Rating is driving positive reformulation of current foods and the innovation of new ones," she said.
New Zealand Beverage Council president Olly Munro said they had not yet heard from the Minister but its member were committed to providing clear nutritional labelling through the nutrition information panel and the Health Star Rating Scheme's energy icon.
Rich and Munro both said their members had been reformulating products to provide healthier options for some years now.
A Coca-Cola New Zealand spokeswoman said the company looked forward to any dialogue with the minister on the subject and said it was actively reducing the sugar Kiwis consumed through its beverages.
"Today 1/3 of our sales are either low or no sugar varieties – an increase of 13 per cent in the last year. We are rethinking our recipes to reduce sugar in our current range of drinks, innovating to create new low and no sugar drinks, promoting smaller packs in more places and encouraging informed choice by providing straightforward, accessible ingredient information".
Heart Foundation food and nutrition manager Dave Monro said the organisation had been working with food companies to reduce salt levels for the last 10 years and last year extended that work to sugar.