Health expert calls for tobacco-style tax excise for alcohol
Author

Publish Date

Mon, 7 Jan 2019, 9:17am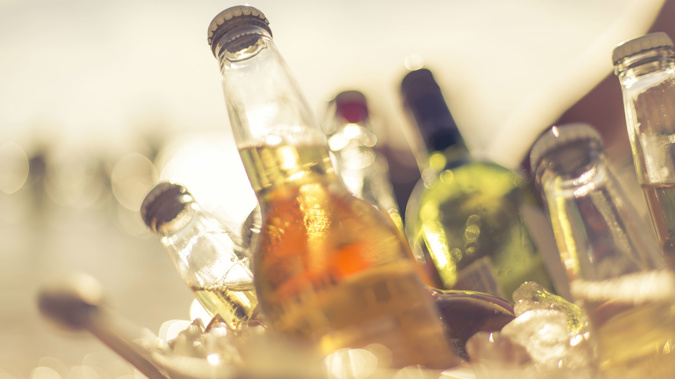 Health expert calls for tobacco-style tax excise for alcohol
Author

Publish Date

Mon, 7 Jan 2019, 9:17am
Alcohol Healthwatch says every New Zealander would benefit from drinking less.
Auckland DHB has joined 14 other health boards in calling for an overhaul of booze laws.
They say there should be price increases, restrictions on advertising and a raise in the drinking age.
Dr Nicki Jackson of Alcohol Healthwatch told Tim Dower Kiwis aren't just drinking hazardously in their youth, but more and more are continuing as they get older.
"When it's accessible and it's next to your bread and your milk, you don't really consider it as a harmful drug."
Dr Jackson says alcohol is the most harmful drug in our society, and these measures are all backed by evidence to reduce that harm.
"All alcohol is just too cheap in this country, and we would like to see excise taxes, similar to what has happened in tobacco. These are really cost effective approaches that could be down overnight, and we're just waiting for the action really."
She says a tobacco-like excise tax could kill two birds with one stone.
"My family is paying the equivalent of $6,000 every year for alcohol related harm. Wouldn't I rather see that money spent on more teachers, medication?"
The tobacco excise tax contributes almost $2 billion a year.
However, Robert Brewer, CEO of Spirits NZ, told Newstalk ZB the proposed changes won't work.
"What they fail to do is look directly at who is most at risk, and then apply specific measures to help those specifically at risk from drinking too much to change the way they drink.
LISTEN TO NIKKI JACKSON TALK WITH TIM DOWER ABOVE