Biting issue: Rural Kiwis 'resort to pliers' over seeing dentist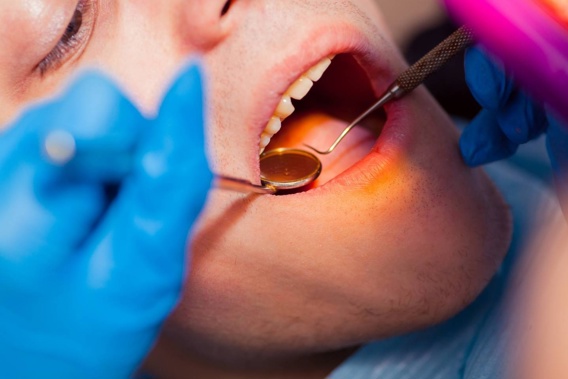 Biting issue: Rural Kiwis 'resort to pliers' over seeing dentist
First Up reporter Leonard Powell went for a pre-election road trip from Whakatāne around the East Cape. This is the first story from that series. 
Residents in a rural town are pulling out their own teeth because of long appointment wait times and expensive commutes to see a dentist. 
Waihau Bay locals said dental clinics were too far away, petrol was too expensive and getting a quick appointment was difficult. 
Vicki Waititi, who had lived in Waihau Bay for a decade, said while a medical centre was just a 30-minute drive, locals faced extreme difficulty getting to the dentist. 
Waititi's father had a toothache but faced a long wait. 
"It was a three-and-a-half week wait, so he took it in his own hands and grabbed some pliers and pulled it out himself. 
"The worst part for him is that he's on warfarin, which is a blood thinner. So he had to be damn careful that he didn't bleed out." 
Waititi said her father was in too much pain to wait. 
"He just turned up home after work one day and threw his tooth on the table and went 'I did it myself, cancel my appointment'." 
She acknowledged dental buses came to schools so the children were seen regularly. 
"[It's] just us poor adults that have to resort to pliers." 
Next door, Serenity from the Kitchen Khaos restaurant had a tooth removal story of her own. 
Like Waititi's father, she also recently pulled out her tooth.
Waihau Bay. Photo / RNZ / Leonard Powell 
Serenity said it was a combination of wait time and cost that made her take matters into her own hands. 
"The dentist is so expensive. It's so far away. If anything I will try not to go to the dentist. 
"When you hear those numbers, it's scary because the pain is unbearable." 
So she decided to use clove oil and "just wriggled that bad boy out". 
"I was lucky because it was rotten around the top, so how I pulled it out the bottom half is still in there." 
Serenity said it was no longer painful but it was uncomfortable having a part of her tooth still in there. 
Another local, Awina Rameka said the rising cost of fuel also made accessing dental care a big issue for many as the nearest dentists were a long way away in Ōpōtiki and Whakatāne. 
She said a round trip to the dentist could take up to four hours. 
"You need that appointment for the consultation. Then you've got to go back and get the work done again and then come up with the money for it." 
Biting into the election promises
The Labour Party recently announced a plan to provide free dental care for those under 30 by 2026 - while the Green Party were pushing for free dental care for all. 
But Waititi refused to take a bite of it. 
"The people that need the dental work the most are over 30 because they've had a lot longer use of their teeth." 
She hoped adults would not continue to be overlooked. 
Rameka said increased funding for mental health was also important to her in this election campaign. 
To Serenity, housing was a significant issue. 
She said Labour promised hundreds of thousands of homes but did not see any of those come to fruition. 
"With [the] Māori Party, at least we've seen them putting houses up for us over here which we're totally grateful for. 
"So in terms of who we are going to vote for, probably go with Māori Party in an area like this, you can see how their work impacts us." 
Take your Radio, Podcasts and Music with you