Demand surges for Lifeline, as organisation struggles
Author

Publish Date

Thu, 8 Sep 2016, 8:02PM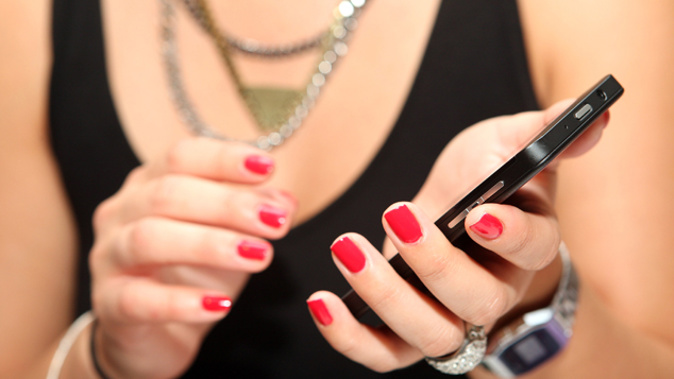 Demand surges for Lifeline, as organisation struggles
Author

Publish Date

Thu, 8 Sep 2016, 8:02PM
Calls to a national suicide helpline Lifeline have surged by 48 percent at a time when the organisation is struggling to stay afloat.
Lifeline Aotearoa says the latest jump follows a 37 percent increase in these types of calls in the previous four months.
 "That's a huge rise," said chief executive  Jo Denvir.
"New Zealanders are living complex, complicated lives and it doesn't take much to break them.  One minute people are coping, then all of a sudden they're not."
Suicide is the third most common cause of death in New Zealand after cancer and heart disease with 564 Kiwis taking their own lives last year. It's the highest number of suicides on record and nearly double the road toll. Of those who died, 428 were male.
"When you look at who suicides, it's men," Denvir said.
"Many never present to social services, they just suicide. Most callers to Lifeline, 68 percent, are men. They struggle to talk to anyone. Having that anonymous trusted service is invaluable."
Denvir said calls to Lifeline about access to housing, social isolation, loneliness and employment concerns are also on the rise, up by 20 percent.
"What that tells us is that not only is the need higher than ever, but that services like Lifeline are a critical part of the suite of public health responses any modern society needs."
Last year the charity lost vital DHB contracts to a private company which impacted on its ability to fund the  24/7 helplines:  Kidsline, Lifeline and a specific Suicide Crisis line.
After considerable rationalisation, job losses and office closures, Lifeline announced that it only had enough cash reserves left until the middle of next year.
Two direct appeals to the Government for funding have proved unsuccessful.  Across the Tasman the state pays more than half the budget of their Lifeline charity.  In June the Australian Government pledged 2.5 million dollars to set up a new text-based suicide support service.
Here, Lifeline receives 15,000 calls a month. That's one call every five minutes.
"We are one of the country's most recognized and trusted organisations providing immediate support to the emotional and mental well-being of every caller who reaches out to us for help," Denvir said.
"It's unthinkable that we may be forced to turn off our 24/7 phone lines next June."
Suicide in NZ
Suicide and self-harm calls to Lifeline surged by 48 % in August
68 % of callers are male
11% present with an imminent risk of suicide or harm
A record 564 NZ suicides last year, 428 men.
3rd most common cause of death after cancer and heart disease.
Lifeline runs out of cash in June 2017
Where to get help:
Lifeline - 0800 543 354 
Suicide Crisis Helpline (open 24/7) - 0508 828 865 (0508 TAUTOKO)
Depression Helpline - 0800 111 757 
Samaritans - 0800 726 666 
Youthline (open 24/7) - 0800 376 633. Text 234 for free between 8am and midnight, or email [email protected].

0800 WHATSUP (0800 9428 787), Open between 1pm and 10pm on weekdays and from 3pm to 10pm on weekends. Online chat is available from 7pm to 10pm every day at www.whatsup.co.nz.
Healthline - 0800 611 116
For more information about support and services available to you, contact the Mental Health Foundation's free Resource and Information Service on 09 623 4812 during office hours or email [email protected]
If it is an emergency and you feel like you or someone else is at risk, call 111.
Take your Radio, Podcasts and Music with you