Coronavirus: Only hospitalised patient in NZ close to being discharged
Author

Publish Date

Mon, 9 Mar 2020, 1:16PM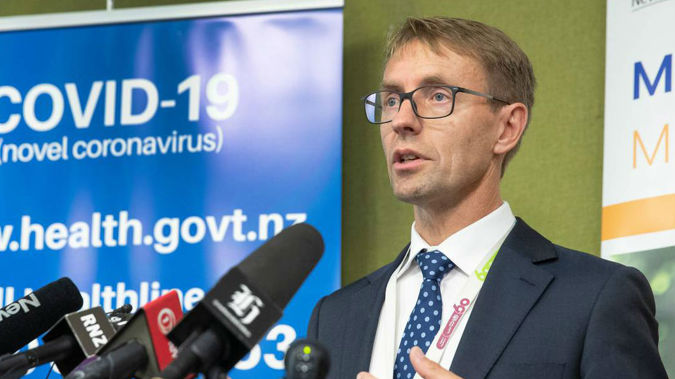 Coronavirus: Only hospitalised patient in NZ close to being discharged
Author

Publish Date

Mon, 9 Mar 2020, 1:16PM
The number of coronavirus cases in New Zealand continues to be five, health officials have advised today.
Director-General of Health Ashley Bloomfield confirmed there have been no additional confirmed or probable cases in New Zealand over the weekend.
The first person diagnosed is still in Auckland hospital, but plans are underway for him to be discharged.
Bloomfield also updated the status of New Zealanders quarantined on the cruise ship, the Diamond Princess.
The five people were well and had passed the 14-day self-isolation period; of the two other passengers one test is negative, the other is still pending.
In total 54 health staff have been stood down from work.
There have been five confirmed coronavirus cases in New Zealand – Prime Minister Jacinda Ardern said earlier today that there have been no more cases over the weekend.
She said that the Government was considering setting up "drive-through" coronavirus-testing clinics in a bid to limit the spread of the disease.
These have been set up in a number of countries, including Wales and South Korea.
Details are limited at this stage but Bloomfield is expected to provide updates on the scheme when talking to reporters at 1pm.
The number of confirmed cases around the world reaches almost 110,000 with 3800 reported deaths.
Some countries have been hit far worse than others.
For example, the death toll in Italy jumped from 130 to 366 within 24 hours.
The Italian Government has imposed a quarantine in Lombardy and other severely affected areas, impacting some 16 million people.
Bloomfield said last week said that the fourth person to contract coronavirus in New Zealand was the partner of the second coronavirus case-patient.
The pair had arrived back from northern Italy recently – he has been in self-isolation since Wednesday.
Asked by media on Friday if the travel restrictions, currently only in place for China and Iran, should include northern Italy, Ardern said: "I won't rule that out".