Concerns over doses in ecstasy pills
Author

Publish Date

Thu, 4 Jan 2018, 6:02pm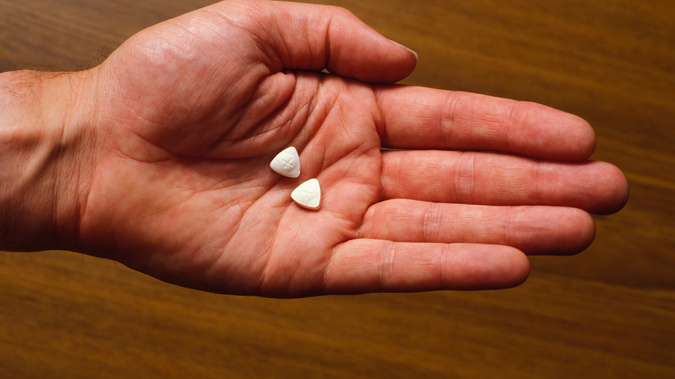 Concerns over doses in ecstasy pills
Author

Publish Date

Thu, 4 Jan 2018, 6:02pm
A drug-testing safety group is concerned after a number of MDMA pills have been found to have more than twice the standard dosage.
Over the last year, KnowYourStuffNZ has been testing the Ecstasy tablets to see if they are what they claim to be.
This season, they have found a number of pills containing up to three times the normal amount of MDMA.
KnowYourStuff director Wendy Allison said ingesting that much at once is dangerous.
"What that suggests is that we are looking at pills that may contain up to two or three standard doses rather than a single dose, and  the thing that we are concerned about there is that people tend to think one pill equals one dose."
Allison is advising drug takers who don't know what their pills contain, to break them up and take them slowly.
"We're concerned that they may have a higher than usual dose and therefore to approach them with caution, because we don't want people to be taking pills thinking they are a normal dose and then be having problems."
The warnings come a few days after the Rhythm and Vines festival in Gisborne, where a large quantity of MDMA was seized from a van on the campground.
The seizure saw three men from the Waikato arrested on drug charges.
Yesterday, the Eastern District Commander Inspector Sam Aberahama had suggested that 15 partygoers who had been hospitalised during the festival had taken ecstasy.
The claim was later retracted through a statement by the DHB. The cause of the revellers illness, which included vomiting and diarrhoea is not yet none, but has previously been suspected to be norovirus.
Aberahama said that the police were going to work on a plan around drug use at the festival for next year with the festival directors.
"Drugs issue aside, it was overall an extremely successful event this year from our perspective. The level of alcohol intoxication was more controlled and we saw less of it than last year," he said.
"Staff at the site did a great job around alcohol management and the amount of alcohol served to the festival-goers."
- with content from NZ Herald