Chch mental health funding slashed despite overwhelming demand
Author

Publish Date

Tue, 16 Feb 2016, 12:32PM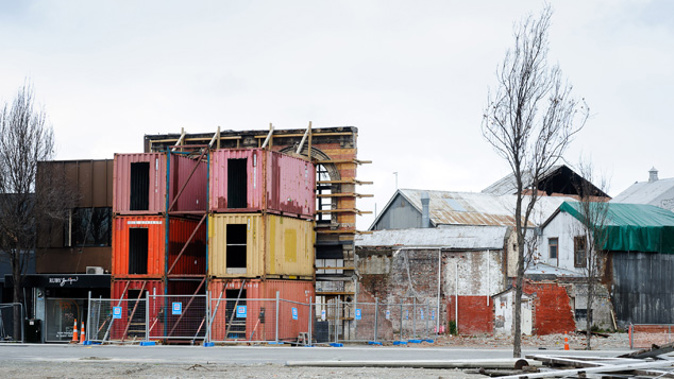 Chch mental health funding slashed despite overwhelming demand
Author

Publish Date

Tue, 16 Feb 2016, 12:32PM
Canterbury's mental health services are in the firing line as the government attempts to cut nearly $140 million from District Health Board spending across the country.
Rachel Smalley: No spin can hide health sector cuts
The news comes just days after a "severe" 5.7 magnitude aftershock rocked Christchurch, bringing down cliff-faces and prompting a surge in EQC claims.
The government is seeking to cut funding for mental health support through DHBs, even though funding for psychological services through community agencies was recently cut from $1.6 million to $200,000. Funding for trauma counselling was halved to a little over $400,000 over the last year.
Since the February 2011 quake that decimated the city, demand for mental health services has been rising: Canterbury District Health Board figures from September last year revealed that in the past three years, the amount of people showing up to the emergency department with mental health related issues had doubled.
Sixty percent more children, and 40 percent more adults were in need of mental health support.
Another CDHB report from November showed a 91 percent increase in admissions for Child Adolescent and Family services in the region.
Suicide-related callouts to police in the Canterbury region have doubled since 2011.
Critics of the government's plans argue that any further cuts to funding will be damaging to the most vulnerable people.
Carolyn Gullery, planning and funding manager for the CDHB, insists the demand in mental health services for children is growing, and they need all the money they can get.
"The increase in demand for adult services is slowing down but we're really worried about the increase in demand for children," she said.
"That's where we need to be putting our emphasis."
"With the constant pressure of the quakes, the costs of running a system that is still broken, we don't have very many places to go now."
CDHB's CEO David Meates notes the region is outstripping the majority of DHBs, and demand is certainly not on par with the rest of the country.
"There are some quite different views about what people think they're counting or not, but the level of access to services is absolutely significantly greater," he said.
Meates relates that the CDHB hasn't decided what services will be cut, but he's certain they can't keep providing what they currently do if the government's goes through with it's funding proposal.
Robyn McGill, Association of Counsellors president, argues that government-funded services are critical for poorer and more vulnerable people because "they're not even going to think about paying for it privately".
"Why would you when you can't afford a child's school trip or a school uniform on their back?"
McGill believes the poorest parts of the community are often the ones hit hardest by the effects of trauma, like addiction and domestic violence.
The Labour Party's Health Spokesperson Annette King said that it was an appalling time to be cutting mental health funding, and the Minister of Health needs to start listening to the people on the ground, not what's coming out of his Ministry who she says have been very unhelpful to the people in Canterbury.
Social Development Minister Anne Tolley said it was "very mischievous" to say the funding decrease (through community agencies) was a deliberate cut.
"It's demand-driven funding," Tolley said. "Thirteen-and-a-half million was appropriated over fourteen years and is drawn down as it's needed. If demand goes up, the money's there."
The Ministry of Social Development had stated earlier that it's not yet known what additional demand for services will result from the quake last Sunday.
That reminder, so close to the fifth anniversary of 2011's disastrous rumble, brought up all kinds of feelings and trauma that may have been previously dealt with - especially for children.
Mike Coleman, a councillor at Middleton Grange School in Christchurch, said they were seeing less children showing signs of stress, but that would now change.
"Every pupil reacts differently to these quakes, but this last quake has real potential to re-trigger trauma through pupils right throughout Canterbury."
Coleman said parents and schools should be on the look out for signs of stress, "like crying more than usual, very quiet, overly angry, tantrums, because effectively children show what's going on for them in their behaviour."
It is important for kids to get help if need be, and schools will have a list of agencies they can go to, Coleman pointed out.
Take your Radio, Podcasts and Music with you