Auckland charity tackling the sweet tooth of NZ
Section

Publish Date

Saturday, 19 May 2018, 5:12p.m.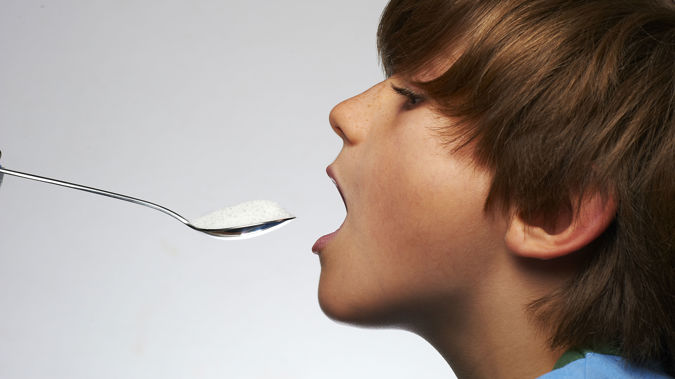 An Auckland charity that educates people about the damage sugar does to children's teeth hopes to roll its programme out around the country.
Seven thousand 600 children, parents and teachers have completed the Family Teeth Matters programme, which has been going for four years.
A children's book 'Healthy Choices with Detective Sugar Spotter' has been written and illustrated by psychologist Anne-Marie MacIntyre.
She's also a trustee of the charity Family Teeth Matters, which runs programmes to prevent decay.
The charity's founder and dentist David Wallbridge says it's a colourful story about a Ghanaian monkey, and something parents would read with their children.
Wallbridge says the book needs 30 thousand dollars more to get off the ground.
"We dress up as a character called Detective Sugar Spotter in a monkey suit, there is also a secondary character called Truth Fairy."
Detective Sugar Spotter (Photo / Supplied)
Mr Wallbridge says the real target is parents because they decide what kids eat and drink.
"The second half of the book tackles a bit more of the nitty gritty about helping parents and caregivers work out how much sugar is in the food."