At least a third of kids are vaping - principals
Author

Publish Date

Tue, 26 Nov 2019, 4:30PM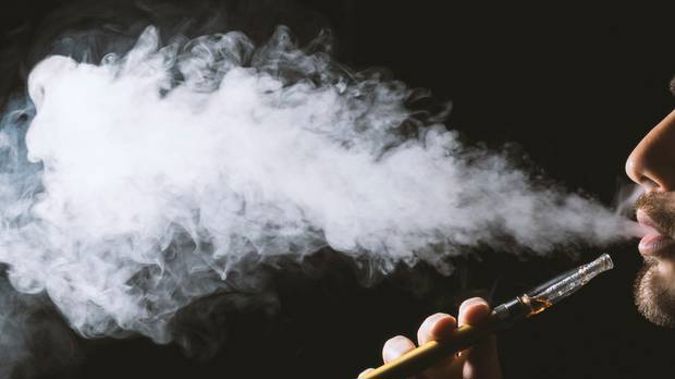 At least a third of kids are vaping - principals
Author

Publish Date

Tue, 26 Nov 2019, 4:30PM
High-decile schools say at least a third of their students are trying vaping - and they want quick action to regulate it.
The Secondary Principals' Association and 36 individual principals of mainly high-decile schools have signed an open letter with health groups urging the Government to regulate the burgeoning industry.
Auckland Secondary School Principals' Association president Richard Dykes, of Glendowie College, said teenagers who had never smoked tobacco were being lured into vaping by advertising that was targeting young people.
"I would guess at least 30 to 40 per cent of our students have at the very least tried it. Some principals are reporting more than 50 per cent," he said.
"It tends to be the slightly higher-income communities. That probably reflects the price. The fear is that it will spread to other people as the cheap knock-offs come in from Asia."
Richard Dykes, pictured with year 11 students Samuel Mbalazi and Robbie Bass, says 30 to 40 per cent of Glendowie College students have tried vaping. Photo / Dean Purcell, File
The Ministry of Health's 2018-19 NZ Health Survey, released this month, shows that 25 per cent of teens aged 15 to 17 have vaped with an electronic cigarette at least once, up from 19 per cent last year.
The number in the age group vaping at least once a month doubled from 1.7 per cent to 3.4 per cent and is now comparable to the numbers smoking tobacco cigarettes (3.8 per cent).
Associate Health Minister Jenny Salesa said a year ago that legislation would be introduced this year to restrict the way vaping products were displayed in shops and possibly ban vaping in bars, restaurants and workplaces.
But the bill has still not appeared. The open letter from principals and health groups says the delay "is not in the best interests of children or smokers who want to stop".