24-year-old with six heart defects desperate for transplant
Author

Publish Date

Mon, 2 Jul 2018, 5:39AM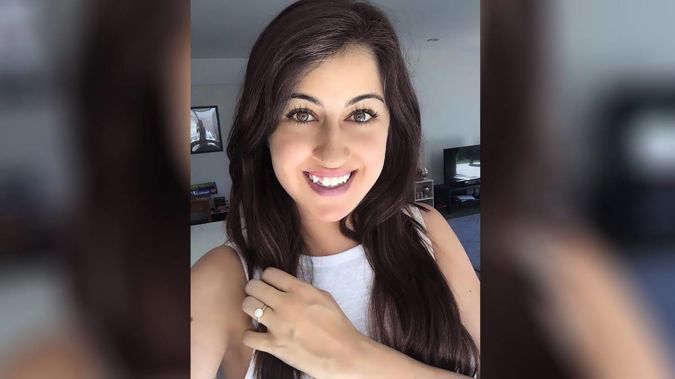 24-year-old with six heart defects desperate for transplant
Author

Publish Date

Mon, 2 Jul 2018, 5:39AM
Jess Davenport-Lee's heart could stop beating at any moment.
The Auckland 24-year-old is largely house-bound these days, takes a defibrillator with her whenever she does manage to get out and has to have someone trained in CPR with her at all times.
Her only hope of a normal life is a heart and liver transplant she has been waiting 14 months for.
It's a surgery done only twice in New Zealand since 2011 and Davenport-Lee believes it will be the first one done on someone who has had their heart completely "replumbed" like she has.
Davenport-Lee was born with not one but six heart conditions: a double inlet left ventricle, hypoplastic right ventricle, atrial septal defect, ventricular septal defect, transposition of the great arteries and leaky valves.
In short, she only had one working half of her heart which both the main arteries were connected to as well as a number of holes in the walls between the chambers.
She was diagnosed at 3 days old, had her first heart surgery at 5 months, her second just before she turned 3 and the next when she was 6 years old.
She was a normal, healthy girl for the next 10 years but "everything just flipped upside down" when she reacted badly to a surgery to repair her aorta and needed a pacemaker implanted at age 18.
The next four years were rough and in 2016 she needed more heart surgery - a final effort before resorting to a transplant.
That's when they discovered she had severe liver disease too, a side effect of one of the heart surgeries, and was told she would need a double transplant.
After that she and her partner Troy Lee Fesola'i put out the call for help in pulling a wedding together before the transplant.
The community rallied together and donated money and services to give them a day the would never forget.
In April last year, a month after the wedding, Davenport-Lee was accepted on to the transplant list and she's been patiently waiting ever since.
But things have become tougher in the meantime.
She is on the verge of liver failure and has episodes of ventricular tachycardia where her heart beats too fast. It usually happens before a heart goes into cardiac arrest but so far Davenport-Lee has been lucky.
That is why she has to have a defibrillator with her at all times and can't be left alone. Her family now have a roster of who will keep watch over her.
Davenport-Lee can feel her heart getting weaker - she can barely make it to the letter box or get dressed and do her make-up without getting tired and breathless.
"There is nothing I can do except wait for my transplant call," she said.
It is exceptionally rare to have a double transplant - with only five done last year - let alone with such major organs.
An Auckland District Health Board spokesperson said the average wait time for a single heart transplant was about nine months and three to six months for a liver but it could be much longer for a double-organ donation.
Davenport-Lee has remained remarkably positive despite it all but admits to mixed feelings about the transplant.
"It's really sad [that someone has to die] and it makes me feel so bad but I know, the person who passes away, I did not cause their death."
While she's stuck at home, she documents her ups and downs on Facebook for her 3500 followers.
"I document everything on my heart page for not only donor awareness but for heart disease awareness because it's like an invisible disease.
"We don't look sick. We can put on make-up and we look completely fine. Nobody knows that I have a heart defibrillator in my handbag or a purse full of pills."
In the meantime, friends have set up a Givealittle page to help Davenport-Lee's sister and four nieces and nephews to come to visit from Australia before she has her transplant.
Organ donation
The number of deceased organ donors has been steadily increasing each year, going from 36 in 2013 to 73 last year.
• Last year there were 187 kidney transplants, 24 heart transplants, 20 lung transplants and 55 liver transplants.
• There were also 227 deceased tissue donors last year who donated skin, heart valves or eyes.