Waikato DHB chief's $218,000 of expenses revealed
Author

Publish Date

Fri, 3 Nov 2017, 1:45PM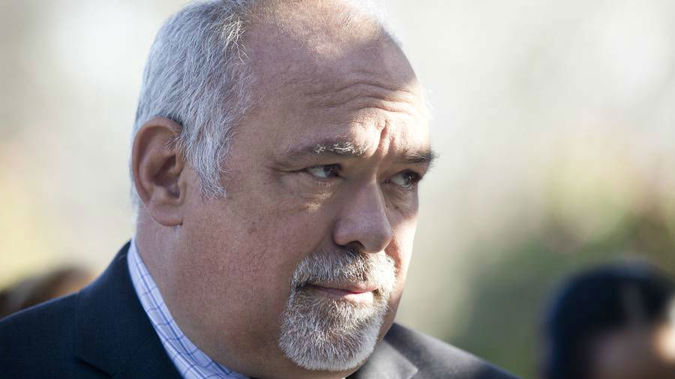 Waikato DHB chief's $218,000 of expenses revealed
Author

Publish Date

Fri, 3 Nov 2017, 1:45PM
The expenses of former Waikato District Health Board chief executive Dr Nigel Murray show he spent more than $218,000 of taxpayers' money in three years.
Waikato DHB finally released the figures after Murray resigned last month, ending a two-month investigation into his spending.
The figure includes $50,000 for his relocation from Canada to Hamilton to take up the $560,000 a year role in July 2014.
That amount was double the agreed $25,000 to fly him to New Zealand and ship his household effects.
The chief executive who preceded Murray, Craig Climo, spent $17,000 over two years.
Murray's spending also covered a whopping six months' accommodation, about five months more than what is usually paid for by taxpayers.
Under all other expenses in 2016/17, receipts show Murray bought a mobile phone and iPad, usually provided by the DHB, at a cost of $7874.24.
It's unclear yet if the hundreds of pages of receipts spanning the three years show whether Murray used public money to pay for the travel and accommodation of two Canadian women, which the Herald understands was discovered during the course of the independent inquiry.
However expenses from 2014 for "early arrival" accommodation show costs for two adults. The Herald understands the other woman was not Murray's wife of 31 years, Nicola Murray.
The DHB said it could not release the information due to privacy.
"In this case, the investigation report is in draft form. It was presented to Dr Murray but it does not take into account Dr Murray's views (if any) on that draft," the DHB said in an open letter on its website.
"We are therefore concerned that the release of the document would encroach on Dr Murray's privacy, the confidential nature of the employment relationship and thereby interfere with procedural fairness."
The board accepted Murray's resignation on October 5 on the basis he pay back all outstanding amounts.
The DHB today said Murray had paid back $30,000 since May 18 this year and that he now owed less than $50,000.
It also provided an investigation timeline:
June 7, 2017: Senior staff alerted the board chairman Bob Simcock to concerns they had about Murray's charging of expenses to the DHB.
June 8: Simcock visited State Services Commission in Wellington to seek
guidance about how to proceed.
June 12: Simcock informed Director General of Health and the Office of the
Minister of Health about the concerns having been raised.
June 19: Simcock engaged external employment lawyer to provide
independent legal advice.
June 19-30: Gathering of documents and information. Simcock briefed
the Chair of the Audit Committee.
July 4: Simcock and audit committee chairwoman met Murray to outline concerns and seek feedback. The committee asked for further checks before deciding next steps.
July 17: Simcock and audit committee chairwoman again met Murray to get his responses to information gathered. Remuneration committee met by teleconference and decided the full board should be briefed and should recommend a formal independent investigation.
July 19: DHB met by teleconference with legal counsel in attendance. The board delegated the remuneration committee to commission an independent investigation and oversee the process.
Early August: External legal counsel instructed specialist barrister to carry out the independent investigation.
September 22: As part of the ongoing investigation, the barrister conducting investigation presented Murray with a draft report, which included proposed findings and sought his response.
September 29: Remuneration Committee met with legal counsel in attendance, and was informed that Murray had offered to resign. Legal counsel briefed the committee on the content of the investigator's draft report. The committee recommended that the full board accept Murray's offer of resignation with immediate effect, on the basis that he agreed to repay all outstanding amounts.
October 5: The board agreed to accept Murray's resignation.