Topless motorcyclist discharged without conviction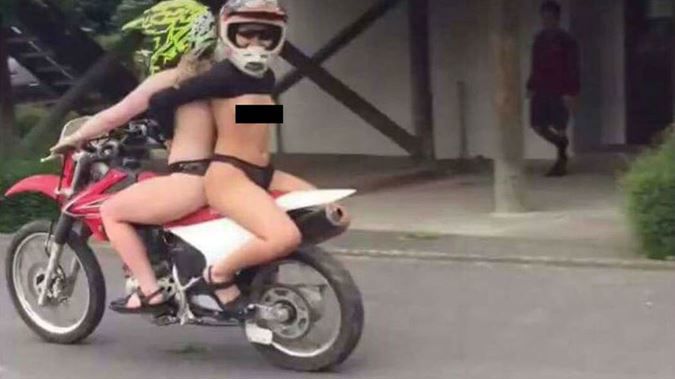 Topless motorcyclist discharged without conviction
A teenage girl who rode through a boys high school topless during lunchtime hitting a student's leg as part of a prank has been discharged without conviction.
Shannon Jorjia Read, 17, appeared in the Hamilton District Court on Friday after pleading guilty last year to one charge of driving carelessly.
Her lawyer Mike Talbot confirmed to the Herald Read had been discharged without conviction. He would not comment further.
Read was one of six girls involved in an annual streaking event last November. The Waikato Diocesan student drove on to the Hamilton Boys' High field on a dirt bike during lunchtime wearing nothing but underpants and ran over a boy's leg.
Hamilton Boys' High student Kyle Kirsten suffered a deep gash to his leg, but his father Glen told the Herald last year that he did not want charges laid.
However, Hamilton Boys' High principal Susan Hassall said at the time that she wanted a "strong message" to be sent to young people that reckless behaviour would not be tolerated.
The girls were not invited on to school grounds and were driving the dirt bikes at a "very dangerous" speed.