Kiwi pet owners struggling to get home in age of Covid
Author

Publish Date

Wed, 22 Jul 2020, 3:55PM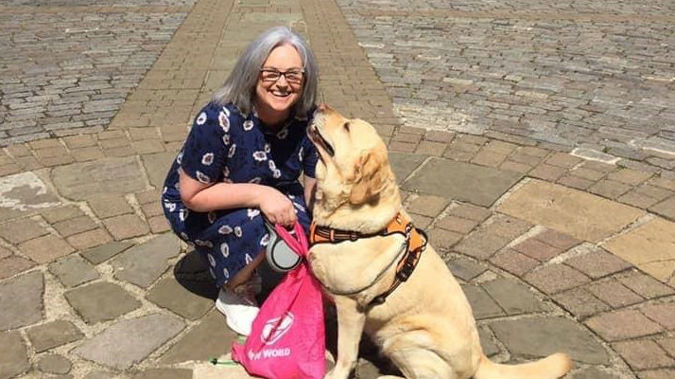 Kiwi pet owners struggling to get home in age of Covid
Author

Publish Date

Wed, 22 Jul 2020, 3:55PM
New Zealand pet owners living overseas are being left with heart-wrenching decisions if they choose to return home now.
Pet transporters stopped flying to New Zealand in March when the country went into lockdown, and won't make a decision on when they'll resume until at least the end of the month.
Hamilton woman Sarah Nathan has been trying to move her household, including two cats and a dog, from the UK back to New Zealand for six months.
She and her husband Hamish were based in London while they were working, but have since moved into a holiday rental in Devon due to their loss of income. It's providing them with some open space and fresh air while they're in limbo.
"We made the decision straight away to come home when we knew there was a global pandemic because we didn't want to be separated from our kids.
"Three days before lockdown, we rushed our cats and dog to the vet to get their rabies inoculations, which is the first step in getting them home. That usually takes two weeks to get the results, it took two months because of lockdown."
The couple were met with another hurdle when they found out no one was flying pets to New Zealand.
"We know one woman who got her two dogs back to New Zealand through America, but that was a window that opened and closed pretty quickly and she had to pay an exorbitant fee to do it.
"We know other people who have gone through the Middle East, but their pets have been stranded because the flights were not allowed to land in Australia after the new lockdown."
Another glimmer of hope came with the news that Singapore Airlines was going to start flying pets, but only with two weeks' notice. In order to get into New Zealand animals have to have evidence of eight weeks' of inoculations. That would mean inoculating every week with no guarantee of an imminent return. 
The couple isn't willing to do that or to leave their pets in the UK. Sarah says while they wait, the costs of travel and moving their home contents is mounting. On top of that, they're potentially facing charges for quarantine when they return.
"We moved our life here in November and now, we're going to turn around and move it back because of Covid, and that's okay, that's our choice. But every single thing you do now has rapidly increased its cost."
Sarah says those who moved overseas before the pandemic shouldn't have to pay for quarantine when they return.
"There are a lot of people with a lot of different reasons why they couldn't get back immediately. There will be people with pets who have been prevented from coming home, a lot of students who are prevented from coming home instantly.
"We [New Zealanders in the UK] talk to each other on social media, and we want to be home, but there are so many barriers and it's lot more complicated than people think."