Hamilton threatening to ban sprinklers as water woes worsen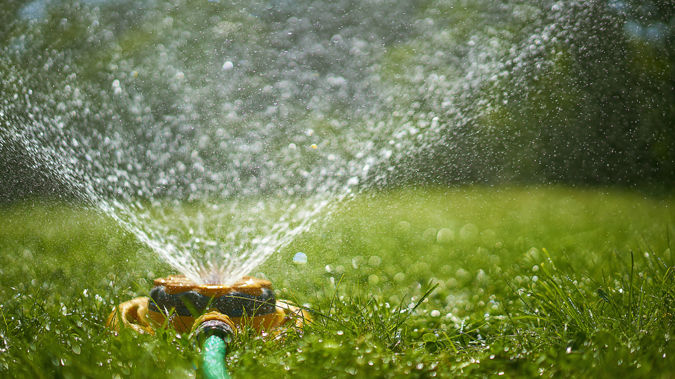 Hamilton threatening to ban sprinklers as water woes worsen
Hamilton's council has stepped up its water conservation alert amid record water use by residents and says it's considering banning sprinklers if the situation doesn't improve.
Hamilton City Council has this week been seriously urging residents to conserve water, with the level of water consumption for the past two weeks is sitting 27 per cent above the historical average for December.
On Thursday it moved its alert to level two, which means residents can now only use their sprinklers and watering systems every second day between 6am and 8am and 6pm and 8pm.
City waters manager Maire Porter said despite the warnings, Wednesday had been the area's highest day for water use on record.
"With the warm dry weather expected to continue we need to ensure we don't use more water than we need," she said.
The only previous time council has seen a similar period of high water use in December was back in 2010.
"We need people to take the water conservation message on board. Otherwise if this level of demand continues, a move to Water Alert level three will be needed, which means no sprinklers at all."
The Hamilton alert comes after Napier City Council warned on Monday night the region could run out of water after residents reported black water coming out of their taps.
Napier Mayor Bill Dalton blamed residents' excessive use of sprinklers overnight on Sunday for the shortage, saying it hadn't allowed the town's reservoir to refill.
He has since received abuse online, including a threat to burn down his house.