Father and 3 kids missing since Saturday, vehicle found at beach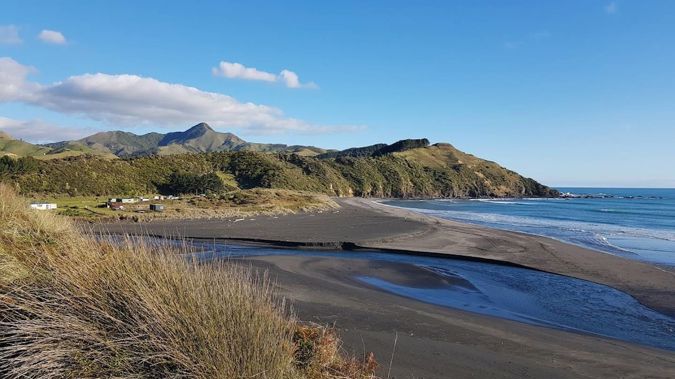 Father and 3 kids missing since Saturday, vehicle found at beach
A search is under way on a remote west coast beach for an Otorohanga man and his three children.
Missing are Thomas Phillips, 34, Jayda Jin, 8, Maverick Callum-Phillips, 6, and Ember Phillips, 5.
Inspector Will Loughrin said the family haven't been seen since Saturday.
"There is a large police presence in Marokopa today focused on the search for Thomas and the children.
"If anyone has seen or heard from Thomas and the kids since Saturday please contact police immediately," Loughrin said.
Police were notified yesterday that the group had not been seen since Saturday, and found their vehicle at Kiritehere beach.
Search and rescue teams from Police and LandSar are involved in the search along with Fire and Emergency New Zealand staff and local police.
Anyone with information is asked to contact 105 and quote job number 210913/1952.
Marokopa is in between Awakino and Kawhia Harbours.
Detective Sergeant Ross Patterson earlier said searches of the coastal area would continue today as will canvassing of the local area with staff going door-to-door in Marokopa and Kiritehere.
"The family's safety is our paramount concern at this stage and that is why search and rescue have been activated," Patterson said.
Waitomo mayor John Patterson said he knew the family, but he hadn't spoken to them and wanted to protect their privacy.
"It is just tragic. Yes, I'm aware of the police efforts and search and rescue efforts and aware of the family.
"You wish for the best outcome from this."
Otorohanga mayor Max Baxter said the disappearance was "a bit of an unknown".
"I have total faith in the police in their capacity to find the family that are missing.
"We can speculate as much as we want but let's just hope it's nothing sinister.
"But certainly from Saturday through to today, the concern gathers by the hour."