TVNZ slammed by fans for delaying Fresh Eggs
Author

Publish Date

Mon, 1 Apr 2019, 8:02pm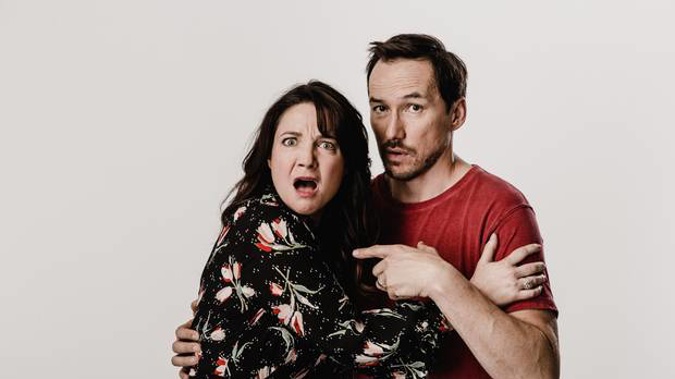 TVNZ slammed by fans for delaying Fresh Eggs
Author

Publish Date

Mon, 1 Apr 2019, 8:02pm
Fans are fired up after TVNZ announced it will again delay airing its hit black comedy, Fresh Eggs in light of the Christchurch terror attack.
TVNZ today announced that the final two episodes of the show will now play on May 5 - both on air and On Demand as "the finale contains extreme gun violence and a hostage situation".
A statement added: "These scenes are set in a New Zealand town, and that's a bit too close to home right now. We know this decision will be disappointing for some of you - many of you feel ok to watch the series again this week. We ask for your patience while we look after those who need a bit more time."
The thoughtful move has been blasted by fans online saying it was "PC going overboard" and an "overreaction".
One fan wrote on TVNZ 2's Facebook page: "Dear God, it's a TELEVISION PROGRAMME. If you don't want to watch it because you'll be "triggered" DON'T WATCH IT. Has this country gone completely nuts?"
Another added: "Very disappointed at the fact we have to wait a whole month for it to air... It seems to be a very over the top reaction."
While another posted: "May????? Are you serious???? For goodness sake when did NZ get so bloody PC? Here's an idea, let's just have no TV, no radio, no social media of any sort. Let's just conceal our wee country in a bubble so we can all pretend the unicorn in my kitchen is real..."
However, others were more sympathetic to TVNZ's sentiments, taking to social media to thank them for their support.
One fan wrote: "Thank you for your care and support... this is a very kind decision for those that are still grieving and shaken. I look forward to getting back to normal soon."
Another pointed out: "I remember when Collateral Damage came out where Cliff (Curtis) played a terrorist in a Arnie movie, it screened around the same time 9/11 happened and it flopped... People weren't ready..."
And another fan came to TVNZ's defence saying: "There's no protocol for this sort of thing. None of us ever thought something like this would happen in NZ. They are trying to look out for those that have been affected.
"I'm sure everyone can suck it up and wait if you really want to see it. But don't slander them for trying to do something kind and look out for others... Thanks for putting NZ first guys and thinking of the well being of those that have been affected by this tragic event."