Thousands expected at charity concert for terror attack victims
Section

Publish Date

Wednesday, 17 April 2019, 6:38PM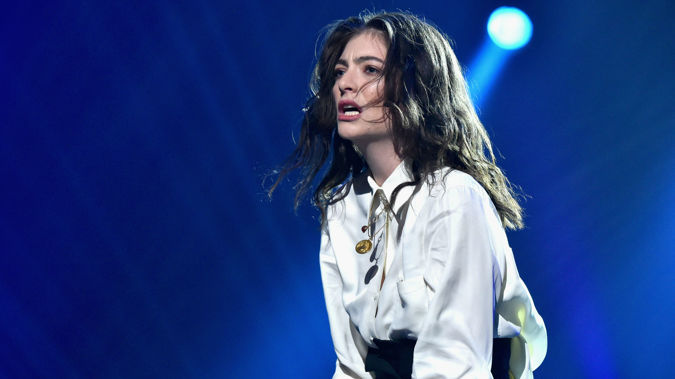 Thousands are tipped to flock into Christchurch Stadium tonight to watch New Zealand musicians and performers grace the You Are Us/Aroha Nui stage.
All proceeds from the benefit concert will go to the Our People, Our City fund, set up to help those affected by the Christchurch terror attacks.
International pop star Lorde will make a special appearance at tonight's event, which follows the first benefit concert held in Auckland on Saturday night.
Six60, Shapeshifter, Don McGlashan, Stan Walker, The Exponents, Dave Dobbyn and many others will feature tonight.
Around 12,000 people, a sold-out crowd, got behind the cause in Auckland over the weekend.
Promoter Brent Eccles worked together with Mark Kneebone, from Live Nation, to make the two charity gigs happen.
Eccles said inspiration largely came from the artists. Many had approached him directly, asking what they could do to help.
He received a text from Lorde some time after the two shows were first announced.
"She said, 'Hey, I can't do Auckland but I can come back and do Christchurch'," Eccles recalls.
"I was like really? Really?! Okay - yeah!"
Both the events will be hosted by comedian and mental health advocate Mike King.
What you need to know:
The artists include Lorde, Six60, Shapeshifter, Boh and Bic Runga, Anika Moa, Don McGlashan, Mitch James, Teeks, Stan Walker, Hollie Smith, Sol3 Mio, Melowdownz, Shihad, Dave Dobbyn, The Exponents, Marlon Williams and others.
Christchurch Stadium gates will open at 5pm. The Christchurch City Council is urging people to get to the stadium early.
Uber and Lime will be donating profits from general travel to and from the concert. You can park Lime scooters near the Jack Hinton Dr roundabout.
Red Bus is offering a park and ride service to and from the stadium. Buses will depart from the bus exchange and several of the city's shopping malls from mid-afternoon.