Social distancing and lockdown set to have lasting impact on arts sector
Author

Publish Date

Tue, 5 May 2020, 2:16PM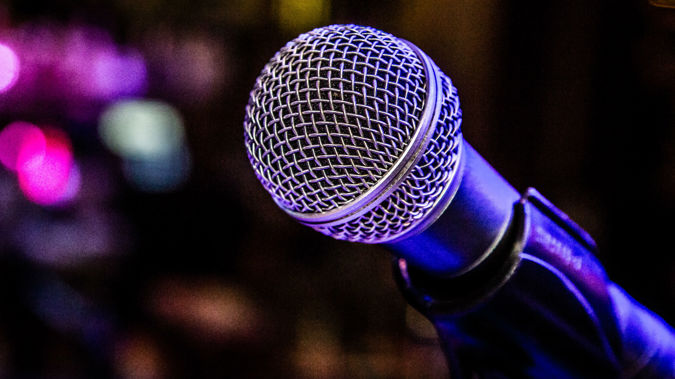 Social distancing and lockdown set to have lasting impact on arts sector
Author

Publish Date

Tue, 5 May 2020, 2:16PM
- text by Jake McKee Cagney, Joey Dwyer and Katie Harris
If the country moves into level two next week, it still won't be a return for normal for the local arts and entertainment industry.
Multiple festivals and events that normally draw thousands of attendees across the country have been cancelled as a result of the Covid-19 pandemic.
The International Comedy Festival is one of the biggest cultural events to be cancelled. It was supposed to start last week with round 100 comedians and acts participating in shows across Auckland and Wellington, but the three-week run was cancelled in March.
With social distancing rules expected to remain in place for many months, it is unknown how soon comedians financially hit by the festival's cancellation will be able to perform again.
However, director of The Classic Comedy Club in Auckland, Scott Blanks, is hoping to open the doors at Level 2.
"It's so unknown. No one has a script for this.  What don't know what things are going to be like when we go to level two."
He said the benefit for comedy clubs is they're generally smaller venues, and can arrange them to meet government restrictions.
"We have already dealt with that limit before we went to level 4, we reduced our capacity to 70."
Cinephiles hoping that the International Film Festival would have escaped the cull will have to contend with streaming from home.
The festival, which runs from July to September and screens around New Zealand, has already decided to become a digital-only festival for 2020.
It's a decision that has disappointed cinema operators. Motion Picture Exhibitors Association President Matt Bell said it would be safe to hold the festival in cinemas.
"Cinemas can create one-metre social distances. There are a lot of procedures that can be put into place, and that is currently being worked on at the moment is the best practice and how to best operate."
He said some cinemas have offered to let the Festival spread titles across several screens to maintain social distancing.
Bell said nothing compares to a trip to the cinema. "Bigger picture, bigger sound, that whole escapism. The whole package that generally isn't recreated in the home environment."
However, festival organisers believe that screening in cinemas would be impossible under any alert levels.
Festival Director Marten Rabarts is adamant that opening cinemas is not a viable option.
"The numbers just weren't working, it was impossible. Automatically, you'd have a 75 per cent drop in attendance and ignitions."
However, he wants the festival to feel as traditional as possible.
"The live interviews will be streaming online. People can join us on online stages, have conversations with directors, with cast, with crew. The kinds of things that happen in a movie theatre when we're at a festival."
While literary festivals, such as Auckland's Writers Festival which was meant to run this month, have been cancelled as well, local publishers are at least able to sell their books now that online stores have re-opened for business.
Unfortunately for local publishers, books weren't classified as essential under New Zealand's level four, which caused some publishers to report zero sales in April.
The Publishers Association of New Zealand's Craig Gamble said the industry will be feeling the effects of the shutdown until at least the end of the year.
"We've had stocks late coming in from China, and things like that have really thrown a spanner in the works."
There is one silver lining for the industry though. Victoria University Press has seen a rush of new book submissions coming in from authors.
Gamble expects that in the next six to 12 months, there will be an influx of new books.
"Definitely people are working on new things. I've been in touch with authors and they have new ideas and have had the time to work on them."
Similarly, Blanks said the lockdown has provided comedians with plenty of time to work on new content, while most already had one hour shows planned for the Comedy Festival. The question now is whether or not there'll be audiences willing to step out while Covid-19 remains a threat.