Shannen Doherty to charm fans at Armageddon Expo
Author

Publish Date

Fri, 19 Oct 2018, 6:00AM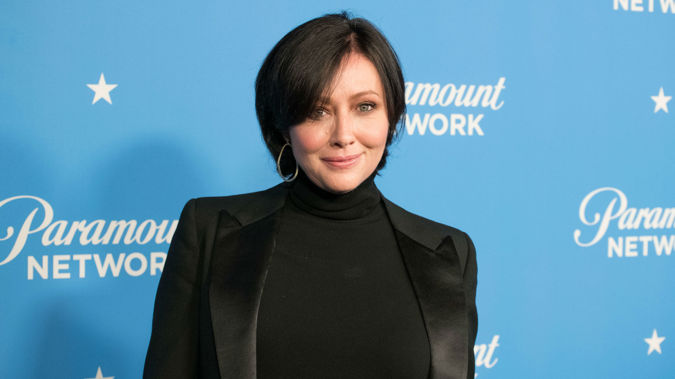 Shannen Doherty to charm fans at Armageddon Expo
Author

Publish Date

Fri, 19 Oct 2018, 6:00AM
From the biggest superhero blockbusters to obscure Japanese anime, fans of all things pop culture are set to descend on Auckland's ASB Showgrounds this weekend. 
The annual Armageddon expo returns tonight, with a Friday night preview ahead of the expo, which runs throughout the long weekend.
While most years boost big name stars, this year's expo has been plagued by a string of cancellations, with many of their most prominent guests pulling out.
Amongst the remaining guests are child-star-turned indie darling Christina Ricci and former Beverly Hills 90210 actress Shannen Doherty.
Doherty says she's excited about coming back to New Zealand and hopes to have some time to explore.
She's an ideal guest for the geek celebration. With a career spanning more than three decades, the actress has played a number of iconic roles across film and television that have earned her a number of loyal and unique fan bases.
Whether it's Heather Duke from the black comedy Heathers, or the powerful and brave Prue Halliwell in Charmed, Doherty says there's always a fan to match.
"It always depends upon the place. Even in the United States you can go from one state to a different state and what they like is completely different.
"I never know what to expect, which is amazing and fun. I love seeing the pictures and souvenirs that people want me to sign."
She says she owes a lot to her loyal fans over the decades.
"They're a big part of my life. My career is based on fans. Yeah, it's based on talent, but also the fans supporting me over a thirty-plus-year career.
"They're the reason why I have a job and can pay my mortgage. I don't really do a lot of signings, but doing them is a good chance to meet people and have one-on-one time.
She says she is known for taking time with each fan and talking to them.
"I definitely engage with people, because they're coming to see me and I feel I need to give them the time."
Doherty says she could not choose a favourite character, as each one has affected her in a different way, but she can certainly see they've got something in common. 
"I usually take some of the clothes. A lot of my characters had very good taste in clothing! I remember Bvglari gave me a watch to wear in an episode, which I got to keep!"
While one generation will know her as Brenda Walsh from 90210, most millennial fans will know Doherty as Prue Halliwell from three seasons of Charmed.
The show, about three sisters grappling with their newfound identities as witches, was an ever changing experience for Doherty, with each episode dealing with different scenarios.
"The Western episode was a lot of fun. I directed it and I got to ride horses and I got to work with Julian [McMahon]. It was a blast. We had a lot of fun shooting that episode. It was so cool and different."
Charmed is the latest of Doherty's name-making projects, including 90210 and the cult classic Heathers, to receive a reboot.
The 2018 version follows three Latino women, one of whom is a lesbian, in an attempt to 'stand for something'. 
Doherty's original co-star Holly Marie Combs tweeted she couldn't see what was "fierce, funny, or feminist in creating a show that basically says the original actresses are too old to do a job they did 12 years ago." 
However, Doherty herself says she hasn't seen it yet so can't comment on it.
"I haven't seen the show, so I can't really comment properly yet. I feel proud the show got rebooted, and it left a legacy. I really hope they do a great job.
"I also think it's hard sitting down and watching a show that you were once a part of get rebooted. It's a kind of nostalgic moment and I'm not sure I'm ready for that."
Armageddon will be a rare appearance for the star. She's currently in remission after being diagnosed with breast cancer in March 2015, which has kept her out of the spotlight over the last few years.
Her advice to women going through a similar situation: Stay positive.
"I think you have to dig deep. I really believe it's about your attitude that helps you face it and deal with it. Just because you go into remission doesn't mean that everything's fine. You still have regular fears. There's so many things that go with cancer that last the rest of your life. 
"Around the time I was almost done with my treatments, three very close people to me got cancer. I said to one of them yesterday, you could either make this a beautiful journey that you can learn something from or you could make it the tragedy of your life and it's your choice as to what you're going to do.
"I learned so much about myself. I learned that I have an endless amount of strength that I never knew I had before - and a lot of vulnerability as well."
While Doherty won't be at Armageddon's opening tonight, she and all the other guests will be hosting panels throughout the long weekend.
Armageddon has grown exponentially in recent years, and regularly attracts over 100,000 guests every year to the Auckland show.