John Key dismisses Campbell Live
Author

Publish Date

Tue, 14 Apr 2015, 10:31am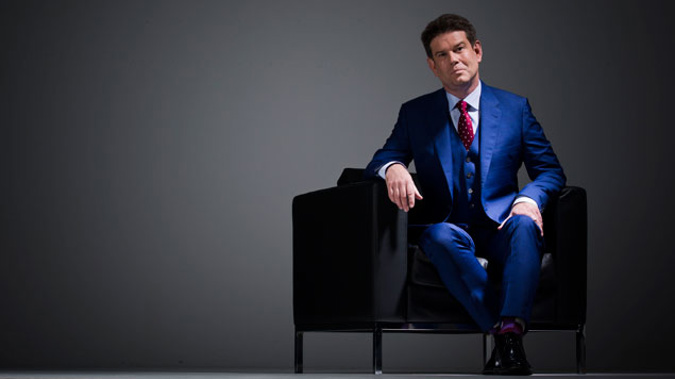 John Key dismisses Campbell Live
Author

Publish Date

Tue, 14 Apr 2015, 10:31am
Updated 1.15PM: John Key is dismissing the Campbell Live current affairs programme, claiming it's a show geared up purely for the purpose of entertainment.
The TV3 show is facing the axe at the hands of Mediaworks executives, and the move has sparked a country-wide debate about the state of current affairs programming.
A daily soap opera has been mooted as a possible replacements if Campbell Live gets the chop.
John Key told NewstalkZB the show plays no role in holding the government to account.
"Well, its role in life is not to hold the government to account. It's to entertain its viewers and basically follow news stories, but a great many of those don't involve the government. Some do."
MORE: John Key in studio with Newstalk ZB's Chris Lynch
"Look in the end we live in a world where it's largely about commercial returns of what is a private station. It's not funded by the government, it's not subject to anything. It's got a bunch of shareholders it needs to make a return to."
"Look I don't know anything about the show other than what I read in the paper, but if you look at what you read in the paper, it's rating badly and it's been rating poorly over the last while."
Asked whether the programme's work in Christchurch was worthwhile, Key said "I don't know, I don't see enough of it to be honest."
"Whether it stays or goes is a matter for Mediaworks."
Media commentator Gavin Ellis believes broadcasters have a moral obligation to hold those in power to account, through current affairs programming.
"If they won't voluntarily meet civic responsibility then maybe we need to look at some form of regulation to require them to provide good, competent, professional news and current affairs."
Ellis understands demand for entertainment content is on the rise in this fast-moving internet age.
"There is an equal appetite, I would say, for serious current affairs straight after the news. I really do lament the possibility of us losing that."
Ellis describes the current set-up of two main commercial networks, with no current affairs obligations, as 'laissez-faire' and questions the ability of broadcasters to produce quality current affairs without any form of regulation.
Various petitions calling to "save Campbell Live" have so far gathered tens of thousands of signatures.
Along with petitions, a Facebook group has been created urging TV3 bosses to keep Campbell Live and people are also writing to them directly.
The musician Sharon Van Etten, who was a surprise guest on Campbell Live and appeared to make the host cry with delight, has tweeted in support of saving the show. 
For those that care about quality news on TV: @JohnJCampbell needs your help http://t.co/wZEbSdBjfJ #SaveCampbellLive pic.twitter.com/chiOLXyNPZ

— Sharon Van Etten (@sharonvanetten) April 13, 2015
According to the television ratings website Throng, Campbell Live has experienced a ratings boost since its fate was mooted by Mediaworks.
For April 13, 2015 over 333,000 viewers tuned in for 7pm slot. 
Campbell Live's average viewership last week was 245,373 - a 42% increase on the previous week.