'Jeremy Kyle ripped into my father': Dead man's son speaks out
Author

Publish Date

Wed, 15 May 2019, 3:07PM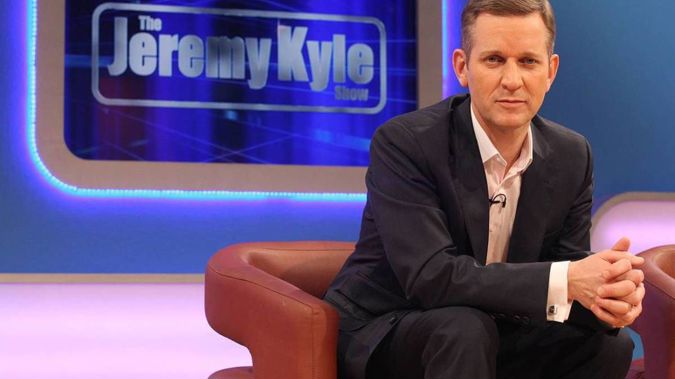 'Jeremy Kyle ripped into my father': Dead man's son speaks out
Author

Publish Date

Wed, 15 May 2019, 3:07PM
Warning: This article discusses a suspected suicide and could be distressing to some readers.
The son of a man who died after appearing on The Jeremy Kyle Show has spoken out following his father's tragic death.
In an interview with the Daily Mail, Stephen Dymond's son Carl Woolley, 39, said his father was "distraught" after failing a lie detector test on the popular talk show.
Dymond had moved into rented accommodation after splitting from his girlfriend in February amid cheating allegations.
Desperate to win her back, and prove that he had been faithful, Dymond agreed to appear on The Jeremy Kyle Show.
Woolley spoke to his father for the first time in seven years following the appearance on the show after a relative contacted him, concerned over his father's emotional state.
But before the two could reunite in person after a 36-year estrangement, Dymond was found dead in his rented room.
Woolley told the Mail: "I called after he got home from filming the episode. He was distraught over the break-up of the relationship.
"He had gone on the show solely to clear his name but he said it had gone wrong because of the lie detector test.
"He was adamant that he did not lie. He was so upset that he wasn't making much sense, but he just kept repeating: 'I haven't cheated, Carl, I swear I haven't cheated'."
Woolley added: "Steve told me 'Kyle really laid into me'. Presumably, that was at the point when they announced the lie detector result."
Woolley said that a note addressed to him was found alongside his father's body.
British MPs have called for the show to be axed for good in the wake of Dymond's death with a spokesman for Prime Minister Theresa May saying "this is a deeply concerning case".
"Broadcasters and production companies have a responsibility for the mental health and wellbeing of participants and viewers of their programmes.
"We are clear they must have appropriate levels of support in place."
Conservative MP Charles Walker, a member of the all-party parliamentary group on suicide and self-harm prevention, told the BBC that guests on The Jeremy Kyle Show are "not really guests, they're victims" and described it as "a watershed moment".
He said it would be "extremely sensible" if ITV said "this has gone far enough".
Regarding the death, an ITV spokesman said: "Everyone at ITV and The Jeremy Kyle Show is shocked and saddened at the news of the death of a participant in the show a week after the recording of the episode they featured in and our thoughts are with their family and friends.
"ITV will not screen the episode in which they featured.
"Given the seriousness of this event, ITV has also decided to suspend both filming and broadcasting of The Jeremy Kyle Show with immediate effect in order to give it time to conduct a review of this episode of the show."
TVNZ has said it will continue to air The Jeremy Kyle Show in New Zealand. A TVNZ spokesperson says it was speaking to ITV about the upsetting incident, and won't screen the episode in question, but it plans to continue broadcasting episodes that have already been approved for broadcast.
Where to get help:
Lifeline: 0800 543 354 (available 24/7)
• Suicide Crisis Helpline: 0508 828 865 (0508 TAUTOKO) (available 24/7)
• Youthline:0800 376 633
• Kidsline: 0800 543 754 (available 24/7)
• Whatsup: 0800 942 8787 (1pm to 11pm)
• Depression helpline: 0800 111 757 (available 24/7)
• Rainbow Youth: (09) 376 4155
• Samaritans 0800 726 666
• If it is an emergency and you feel like you or someone else is at risk, call 111.