'Hello Brother': Film about Christchurch mosque shootings in works
Author

Publish Date

Wed, 15 May 2019, 9:29AM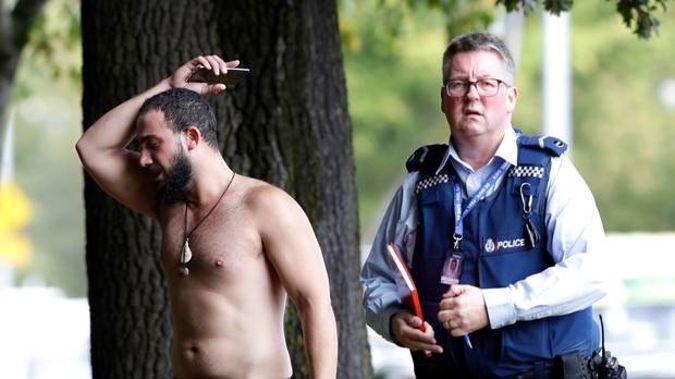 'Hello Brother': Film about Christchurch mosque shootings in works
Author

Publish Date

Wed, 15 May 2019, 9:29AM
A feature film based on the Christchurch mosque shootings is already in the works.
Director Moez Masoud has unveiled plans to make a movie about the shootings that claimed 51 lives on March 15.
The Egyptian writer-director-producer had stated his intention to make the film just nine days after the mosque attacks.
The film's tentative title is "Hello Brother" – the words spoken to the accused gunman as he entered the Al Noor mosque and began shooting.
Film crew members had already visited Christchurch to meet officials and families of the victims of the shooting, as well as survivors and their families.
"In Christchurch, on March 15, the world witnessed an unspeakable crime against humanity," Masoud said.
"The story that 'Hello Brother' will bring to audiences is just one step in the healing process, so that we might all better understand each other, and the root causes of hatred, racism, supremacy and terrorism."
ما حدث ويحدث في نيوزيلندا يستحق التأريخ والتوثيق الإنساني.. يستحق أن يعيد الجميع نظرهم في (الآخر) بعيداً عن الجهل والتعصب والتطرف الذي هو ليس حكراً على أحد.. قريباً بإذن الله نشرع في إنتاج فيلم سينمائي عالمي.. للإنسانية… اسمه #HelloBrother pic.twitter.com/sD0IwA5Ziz

— Moez Masoud (@MoezMasoud) March 23, 2019
The film would follow a family "facing death and destruction in Afghanistan who escape with their lives", meshed with the Christchurch shootings.
Masoud is a film producer and Cambridge scholar. His movie Clash was the opening film at the Cannes film festival in 2016.
"Hello Brother" is thought to be the first confirmed project about the Christchurch shootings.
Masoud will produce the New Zealand-set film through his Acamedia Pictures company.
He co-wrote the "Hello Brother" script with Rick Castañeda, Hollywood newspaper Variety reported.
Masoud said that he wanted the film to "bring people all over the world together to discuss that day and continue a positive dialogue for a future based on genuine mutual understanding".
Masoud is also a noted public speaker who was once described by The Economist as one of the world's five most influential presenters of the Islamic tradition.