Auckland-based film site sees numbers double during lockdown
Author

Publish Date

Sun, 28 Mar 2021, 2:04PM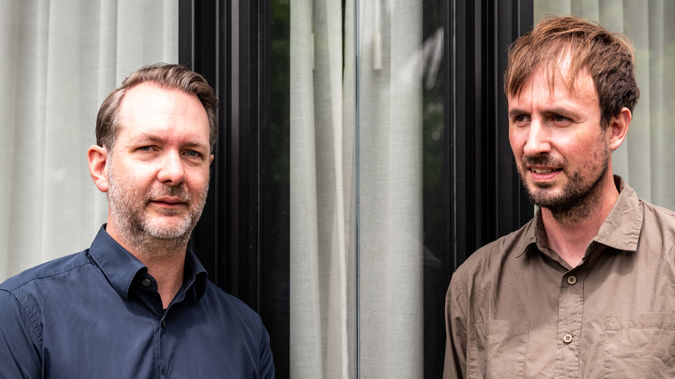 Auckland-based film site sees numbers double during lockdown
Author

Publish Date

Sun, 28 Mar 2021, 2:04PM
A flurry of spam bots during the height of Covid-19 was part of how one Auckland-based film-reviewing app knew it had "made it" in the world. 
Letterboxd, which launched in October 2011, now had more than 3.5 million registered users – double the number from a year ago of 1.7 million.  
Co-founder Matthew Buchanan acknowledges the pandemic has helped with Letterboxd's growth - particularly in North America, where 45 per cent of its users are.  
"People that are stuck at home watch more movies."   
Buchanan said they had not only seen the user base grow "but also an increase in the amount of activity from our members". 
"That rise is visible from February/March last year."  
Letterboxd "didn't really have to do anything" to manage the growth because the app was "well-provisioned" to handle the numbers, Buchanan said. 
However, they had brought on more moderators "helping us to ensure the safety of the community", he said. That includes fighting off spam bots, more commonly seen on more-mainstream social media platforms like Twitter, Facebook and Instagram.  
"Perhaps that means we've made it," Buchanan joked. "We're always a bit mystified by the number of bots that try to get round our countermeasures to create accounts and list spam-worthy messaging. 
"We're pretty good at shutting down those accounts pretty quickly. They're not really front and centre."  
While Letterboxd started as "an app that was useful to really committed cinephiles", it is moving along the track Buchanan and fellow co-founder Karl von Randow first envisioned: "[something] that maybe overtime would start moving into gaining a more-mainstream audience". 
"I think we're right on the cusp of that, if not having broken through there already." 
Part of breaking through is knowing their audience. With almost half of its users in North America, Buchanan said that having a global outlook from the start was very important – but they remain proudly Kiwi.
"We never made a secret of the fact we're from New Zealand. Down the bottom of every page on our website makes note of the fact that we're built with love by film fans in Auckland."  
And with the growth Letterboxd had seen, there were plans in place to adapt the app further.  
One includes tools for industry organisations, like film festivals, studios, and distributors, to have accounts, which was currently in beta testing.
"But more than that we're probably not too willing to let on in terms of roadmap stuff," Buchanan said.