'Absolutely packing myself': Simon Barnett recalls pre-show terror on DWTS
Author

Publish Date

Wed, 4 May 2022, 3:06pm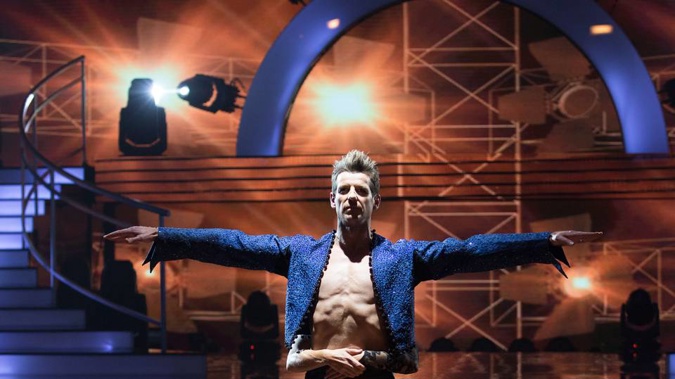 'Absolutely packing myself': Simon Barnett recalls pre-show terror on DWTS
Author

Publish Date

Wed, 4 May 2022, 3:06pm
Speaking with fellow Newstalk ZB host Kerre Woodham on Inside Dancing with the Stars, Simon Barnett said the memories came flooding back as the pair compared experiences on the show.
"It's all coming back to me; I've got PTSD listening to you, Kerre. This was supposed to be fun!"
Despite being one of less than ten people to have taken home the Glitterball trophy, Barnett leaves nothing to the imagination when he describes how he felt before taking the stage each night.
"I'll never forget when they would say 'would Simon and Vanessa take to the dancefloor', that gut-wrenching, bilious feeling that you get."
Barnett fought off competition from Chrystal Chenery and her partner Jonny Williams to emerge victorious in the 2015 edition of DWTS, but told Woodham he was far from composed and suffered from a state of brain fade before performing the couple's routine.
"Just about every week, I would say to Vanessa, just as they were about to call us 'I've forgotten, I've forgotten!" he said "Then they would say 'take to the dance floor' and I was absolutely packing myself."
It seems Barnett is not the only contestant to experience the jitters, with Woodham agreeing she felt terrified before her first experience on stage.
"It's truly as you describe, that bilious terror."
Barnett said early in the week for rehearsals he could keep the nerves at bay, but it was as the weekend approached they would pile back on.
"I would wake up and in my chest cavity there was literally, on a number of occasions, a pool of sweat."
Once again, Woodham informed Barnett he was not alone "I think I have probably slept about seven hours since the first show went out."