Person suffers burns in Timaru house fire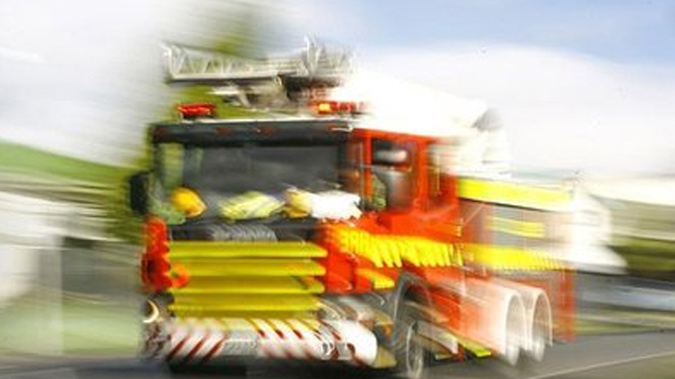 Person suffers burns in Timaru house fire
One person suffered burns when a fire broke out at the back of their Timaru house early this morning.
A Fire Service spokesman said they were called to the Church St property at 5.50am.
The back of the house and a sleepout were well involved in fire when the Fire Service arrived.
The person was alerted to the fire by their smoke alarms.
They were taken to Timaru Hospital by St John Ambulance.
No other persons were in the house when the fire broke out, the Fire Service spokesman said.
The back of the property was significantly damaged, the spokesman said.