Narrow escape from rockfall for lifesaving kids
Author

Publish Date

Mon, 15 Feb 2016, 5:55AM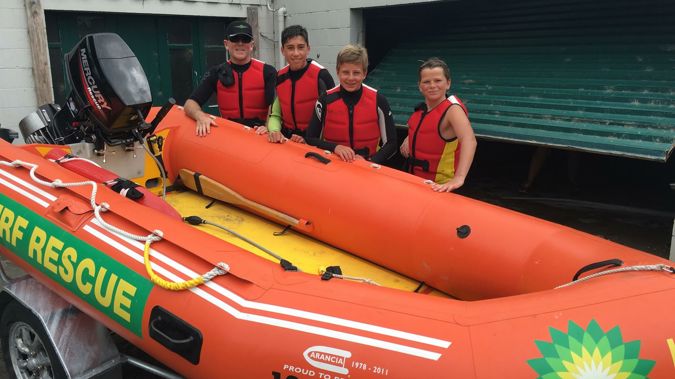 Narrow escape from rockfall for lifesaving kids
Author

Publish Date

Mon, 15 Feb 2016, 5:55AM
Five rookie lifeguards are off to school with quite a tale after they narrowly avoided being crushed by a crumbling cliff in Christchurch.
Patrol captain Craig Jamieson was taking his son and four other boys from the Taylor's Mistake Lifesaving Club on a training exercise to do cliff jumps when the 5.7 quake struck.
Jamieson was in the boat when rocks begin to fall around the cave and cliffs where the kids were climbing.
"There was one big slide that slipped off it and came over the top of the cave and went into the water, and then behind that was smaller rocks from the size of a golf ball to the size of a microwave just falling down around them," Jamieson said.
His 12-year-old son Will says he listened to his dad's instructions to get into the water and back in the boat.
"I was just climbing up and then all of a sudden the rocks start swaying and my friend goes 'What are you doing Will?' thinking it's me swaying the rocks, and I'm like 'It's not me!' and then you see all of the rocks start falling into the water," Will said.
"I dived as deep as I could and dad thought that I'd been hit so he was getting ready to jump in because a rock had just missed my head apparently."
None of the boys was injured, and after their lucky escape, checked around the cliffs for anyone else who'd got into trouble.
Will called it an "adventure", but says he might avoid the cliffs for a little while.
"Well I don't think I'm going to do that cliff jump for another, maybe, two months," he said.