Fireworks warning after Coromandel blaze
Author

Section

Publish Date

Monday, 1 January 2018, 11:42a.m.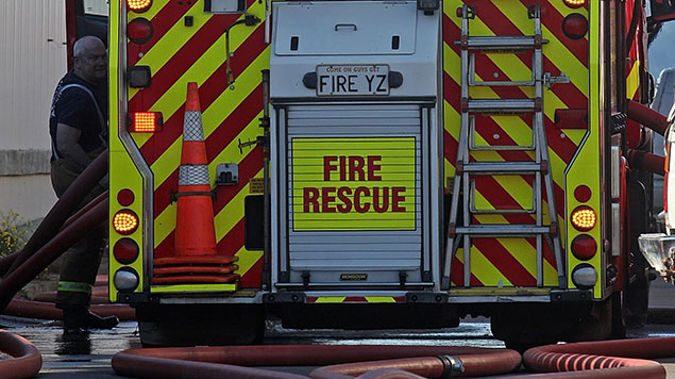 Firefighters are again asking for vacationers to take their fireworks home after a blaze sparked by revellers consumed a large section of bush in Coromandel.

More than two dozen firefighters and choppers equipped with monsoon buckets were called to the fire in Fletcher's Bay just after midnight on Monday.

It spread across four hectares of vegetation before being contained, a Fire and Emergency spokesman said.

The blaze had been started by fireworks being let off in the area, he said.

A handful of staff remained on scene on Monday, dampening down hotspots to prevent flare-ups.

No injuries or major property damage was reported.

Holiday makers are now being asked to take their fireworks home.

"The Fletcher's Bay fire is an example of the risk of fireworks, and the challenge of fire fighting in an isolated area," Thames-Coromandel principal rural fire officer Paul Shaw said.

"Especially as some of the things that make the Coromandel so special - the bush and the isolation - also make it particularly hard to get to and fight any fires that do start".

He said the area was dry and recent rain had not been enough to make a difference.

"So if you have any fireworks left, please take them home with you - the risk simply isn't worth it."

The Thames-Coromandel District Council says there is a total fire ban in place for the area, including on beach bonfires and fireworks.

Earlier, there had been calls from the fire service to New Year revellers asking them to leave personal fireworks at home in favour of public displays - with much of the country experiencing a dry summer.

Nonetheless, there were reports of fireworks being let off across the parched areas of Canterbury and the Selwyn District.

Firefighters were left disappointed by what they said was a lack of common sense from some.

"The chances of major fires happening because of people being stupid ... it was quite shocking," southern shift manager Riwai Grace told Radio NZ.

"One of the first jobs we had last night was here in Christchurch with people firing fireworks at a horse. That's very distressing."

A spokesman for Fire and Emergency's southern region said there had been a number of minor call-outs, but no major problems overnight.

A fireworks display at drought-stricken Waiheke Island was cancelled on Sunday following concern by residents.
- NZ Newswire