Auckland ferry catches fire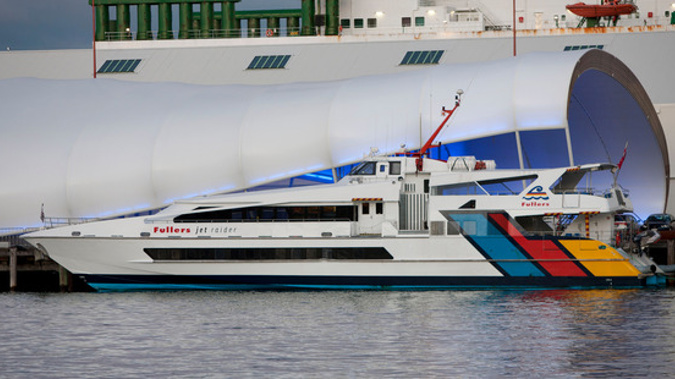 Auckland ferry catches fire
More than 70 passengers were involved in an emergency water rescue today after a fire broke out in the engine of a ferry on Auckland's Hauraki Gulf.
The Fullers Jet Raider ferry was on its way from Waiheke to Auckland City when fire broke out just before midday.
An automatic fire-suppression unit activated, isolating the engine room and flooding it with carbon dioxide to starve the fire of oxygen.
A Fullers spokesperson said it was out within seconds, and the passengers remained in good spirits despite the incident.
Five Coastguard vessels and a police boat were there to help within minutes.
Passengers were transferred to another Fullers' ferry, Tiri Kat, which took them back to Auckland.
It's not yet known how the fire started but both Fullers and Maritime New Zealand are investigating.