Armed standoff unfolding in Christchurch
Author

Section

Publish Date

Tuesday, 16 October 2018, 7:30p.m.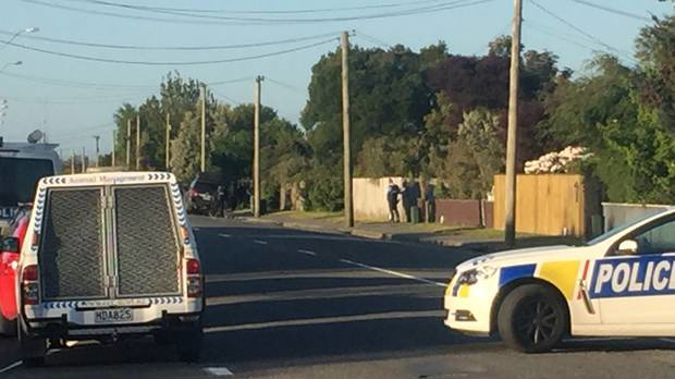 An armed stand-off is unfolding in Christchurch.
Armed police rushed to a house on Roberts Rd in Islington around 6pm.
A large cordon is keeping the public away and there have also been reports of shots being fired, according to the Greater Hornby Residents Association page.
Officers were heard calling for whoever is inside the property to come out.
Several Armed Offenders Squad (AOS) members are on the scene, along with several other armed officers.
Locals believe the house is connected to a gang.
An officer was heard saying over a loudspeaker for the occupant to "come out with hands above your head".
The occupant is being assured it can be done safely if they follow their instructions. If they come out of their house, with hands above their head, they will be met by police and will be safe.
Residents on the local Hornby Facebook page have posted about the large police presence on Gilberthorpes Rd from Roberts Rd heading towards Parker St.
One resident posted she saw officers armed with guns on her way home.
A police car was also parked near the alleyway which connected Amuri St to Gliberthorpes Rd.
Meanwhile, a gunman has been on the run for three days after a King Cobras gang member was shot dead at a rural Canterbury property. Scene examinations were carried out on Grange Rd and Telegraph Rd.
Luke Riddell, 28, was found on the side of Grange Rd in Selwyn at 3.30pm on Sunday.
Detective Inspector Corrie Parnell said on Monday the investigation was ongoing and they were working through a complex scene that stretched more than 3km at this stage. A number of vehicles have also been seized.