Schools 'refuse to accept re-enrolment' amid truancy epidemic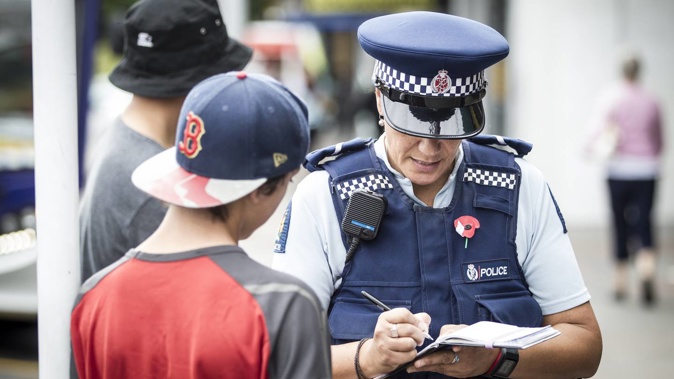 Schools 'refuse to accept re-enrolment' amid truancy epidemic
By John Gerritsen of RNZ
Internal reporting shows attendance services are struggling with schools and other agencies as they tried to get the most serious truants back to class.
The reports to the Ministry of Education (MOE) came from 28 organisations contracted to provide attendance services last year when chronic absence reached 14 per cent in term two and unjustified absences nudged 6 per cent.
The most extreme complaints included schools refusing to enrol students and a social service agency that condoned truancy.
 "Secondary school in one region refusing to enrol students who are in the school zone. AA [attendance advisor] has raised with MOE education advisor who has had to seek legal advice to gain enrolments. This has resulted in an extended period out of school for these students," wrote one provider.
"Some schools refuse to accept re-enrolment of students," said a provider in the Wellington region.
Another service provider said some schools did not try to resolve students' academic or behavioural problems and instead encouraged families to move to a different school.
The Taupō provider reported that in one case Oranga Tamariki was a barrier to enrolling a student with Te Kura (the Correspondence School).
 "There appears to be very little understanding from the social workers as to what their role is in keeping the whānau and their tamariki engaged in school," it wrote.
More commonly, reports complained that schools were slow to report truants to the attendance service.
"By the time referrals are submitted the impact of barriers can be too great," said a Te Puke-based provider.
"In general the student may have been missing most of the term before being flagged as truant," the Franklin service wrote.
Another service said attendance data indicated it was seeing only about 4 per cent of the region's chronic truants and schools should be making more referrals.
Several complained that they received notifications of non-enrolment (NEN) from Te Kura (the Correspondence School), but no notification of unjustified absence prior to the non-enrolment.
"Te Kura is our largest refer of NEN. Yet no attendance service has been engaged before their students become NEN. MOE should look to investigate why this is the case," wrote the provider for South Auckland.
Te Kura said it had no access to the attendance services and instead ran monthly checks for what it called "non-returners" - students who did no work and did not engage with teachers for two months.
"The non-returners data shows the Ministry which Te Kura students are out of the system, and it is then up to the Ministry to respond to the on-going education of that student," Te Kura said.
An Auckland attendance service provider said there was little it could do with the most difficult truants.
"We have over 200 families where we are unable to get movement towards enrolment. There is no strategy about what happens next? What is the response of MOE and OT in these cases," it wrote.
Several reports complained that the computer system they worked with, the Attendance Service Application (ASA) system, was difficult to use.
"It often does not save work done and often locks us out, sometimes hours on end. The system needs an update," the report for the Whakatāne area said.
"The ASA system has not changed at all. Still very frustrating to use," wrote the Mount Manganui service.
Several of the reports said more families were seeking exemptions to allow children to leave school before the age of 16 or applying for home-schooling. Photo / NZME
The MOE said it was aware of problems with the usability of the attendance database and it was working on a replacement.
It said the attendance service was redesigned last year to bring the services closer to schools and increase engagement with local iwi and Māori.
"Actions taken as a result has seen an increase in both the number and diversity of attendance service providers as well as the number of service areas," the ministry said.
Several of the reports said more families were seeking exemptions to allow children to leave school before the age of 16 or applying for home-schooling.
The provider for Te Awamutu said some families were waiting close to a year for home-schooling permission but did not bother to send their children to school while they waited for a decision.
Some providers complained local employers were hiring students under the age of 16.
The Rotorua service said some students were working in kiwifruit orchards and the Taumaranui service mentioned "Employers who employ young people under 16 as they are cheap, fast and wiry".
A tough job
The attendance service providers described a difficult but at times rewarding job.
Asked for highlights in their half and full-year reports, many mentioned the satisfaction of seeing students return to school.
One of the Auckland services said a highlight was being able to pay for specific items such as school uniforms, glasses or food, that helped children return to learning.
A new provider, the Matamata College Attendance Service, said it found referrals that had been in the system for a long time.
"The relief we hear from families that someone is contacting and supporting their children to be in school is evident," it wrote.
An Auckland provider said a barrier to their job was "the emotional investment experienced by the AA [attendance advisor] due to the consistent complexity of cases".
The Waitomo District Attendance Service report said methamphetamine was often present in the homes of whānau it worked with.
"We are home visiting and seeing people showing physical signs of being under the influence and we are very aware that our young people do not have things easy at home," it said.
 "Occasionally a parent will be aggressive; however this isn't often and our approach means this is calmed quickly."
Another service said dogs were a problem and noted one of its attendance advisors suffered a bite to the leg and ripped shorts.
"Handy tip to perhaps carry dog treats," it said.
The West Auckland service said some cold call visits to families were unsafe due to "schools not being able to provide sufficient information with high-risk whānau".
Most reports described attempts to build closer relationships with schools and social service agencies.
- RNZ
Take your Radio, Podcasts and Music with you